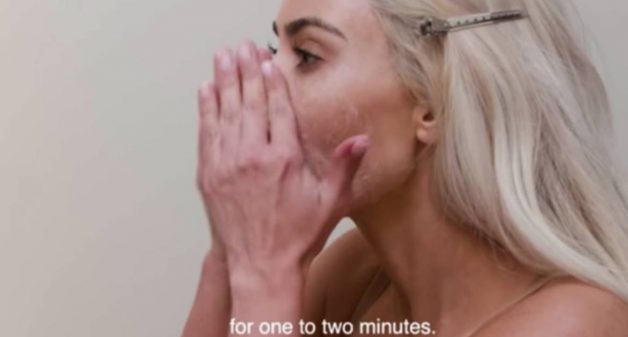 EVERYTHING WE KNOW ABOUT SKKN BY KIM
DENIZ AKKAYA
This month, Kim Kardashian announced the launch of her much-anticipated skincare line, SKKN BY KIM…
SKKN BY KIM, which consists of nine items in very simple, sleek packaging and was created in partnership with Coty, which owns a 20% of KKW Beauty, is already under fire with consumers likening the name of the new range to existing company SKN by Lori Harvey.
Aside from the similarities between the SKKN BY KIM and SKN by Lori Harvey monikers and you will see that a trademark scuffle over the SKKN BY KIM name has already been under way – albeit with a different company, altogether, pitting Kardashian's corporate entity, Kimsaprincess Inc., against Beauty Concepts LLC, a 4-year-old skincare company doing business as SKKN+.
Formulated with active ingredients and technical formulas, SKKN By Kim looks to offer skin care solutions that support the skin's natural abilities and revitalize the complexion, the company said.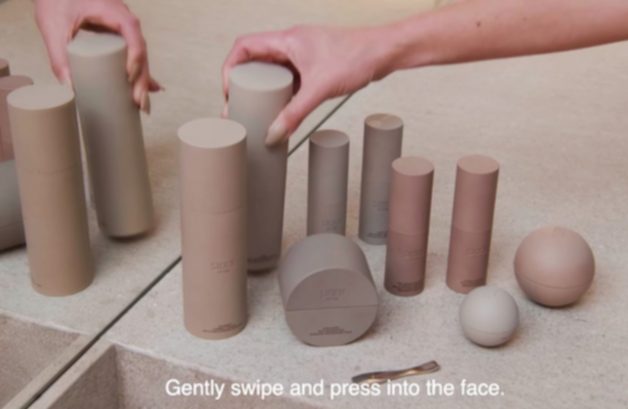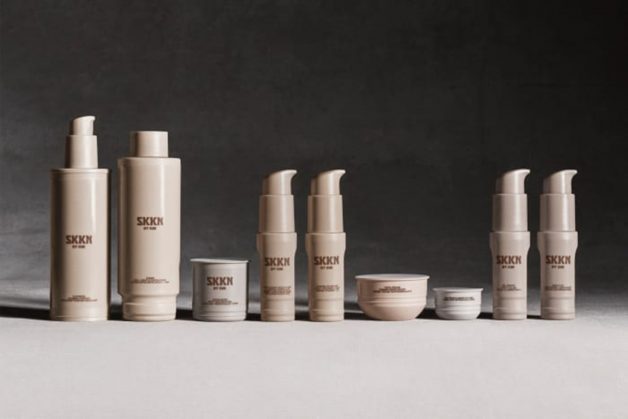 "In all of my business endeavors, I've been fueled by my passion to fill gaps in the market with expertly crafted and universally loved products that are performance driven — and I have carried this same drive and approach with me into creating a legacy skin care brand," said brand founder and CEO Kim Kardashian. "What began as a psoriasis diagnosis became the catalyst for my journey of skin care discoveries, inspiring me to learn more about my skin and how to care for it. Working with some of the top dermatologists and estheticians over the years has given me the incredible opportunity to learn from their expertise — and I knew I had to share my learnings. Fueled by years of gathered insights, SKKN By Kim's science-backed formulas work together to reactivate skin's inner potential and inspire confidence. I'm proud to finally be able to share this collection with everyone."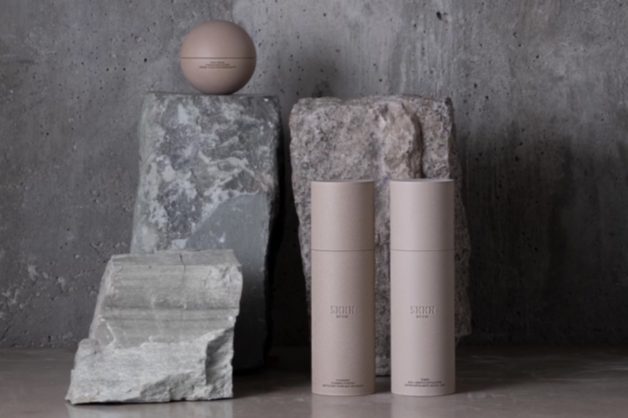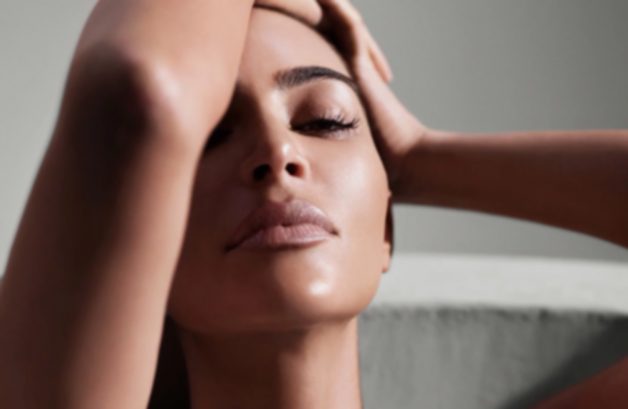 The SKKN by Kim collection includes:
Cleanser, a lightly foaming cleanser that was developed to help gently dissolve any makeup, water-resistant residues, unwanted oils and impurities without stripping skin;
Toner, a skin-renewing toner that uses double acidic and enzymatic exfoliation to help reduce the appearance of pores and enhances skin's texture;
Exfoliator, a double mechanical and enzymatic exfoliator that aids in promoting skin resurfacing, resulting in renewed skin that is also refreshed and retexturized;
Hyaluronic Acid Serum, a multi-molecular weight hyaluronic acid serum that delivers 72-hour moisture while also helping in reduce dehydration and the appearance of fine lines;
Vitamin C8 Serum, containing a powerful dose of vitamin C8 to boost collagen synthesis, the serum also looks to help diminish the appearance of pigmentations, wrinkles and fine lines;
Face Cream, a firming moisturizer that works to nourish and revive skin. It contains a formulation of postbiotics and is enriched with a natural alternative to retinol to help improve firmness, elasticity and radiance;
Eye Cream, a moisturizing eye cream that preserves elasticity while also acting to reduce puffiness and fine lines around the eye. It contains hyaluronic acid for added hydration and peptides to help stimulate collagen production, as well as promote visibly firm, rested and illuminated eye contour;
Oil Drops, made with a highly stable and active form of vitamin C, it helps even out complexions, reduce the appearance of pores and promote a radiant and glowy appearance in the skin; and
Night Oil, a recovery treatment that helps re-energize skin overnight for a supple, smooth and glowy appearance that also feels hydrated and plumped.
In addition, each product is bottled in sleek, minimalistic and refillable packaging. To reduce environmental impact, refills are packaged inside eco-friendly materials, the company said.

---