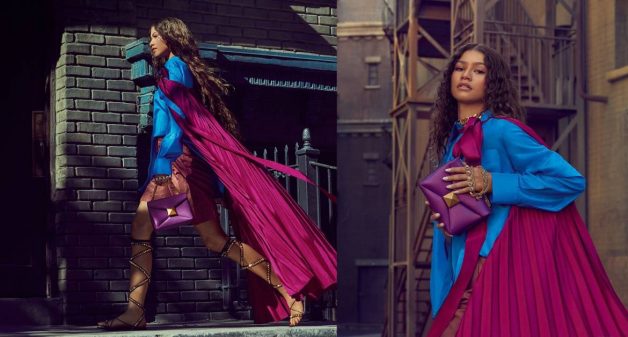 ZENDAYA STARS IN VALENTINO RENDEZ-VOUS CAMPAIGN
Valentino Rendez is based on the concept of movement, the encounter between inside and outside, interpersonal intimacy and social relations. Rendez-Vous is the main theme of the movie starring Zendaya, which was shot at Warner Bros. Studios in Los Angeles. 
In the movie, Zendaya moves through the sunlit streets from the backstage to meet her cheerful group. Zendaya dances to The XX.'s famous song Crystal to the choreography by Stephen Galloway.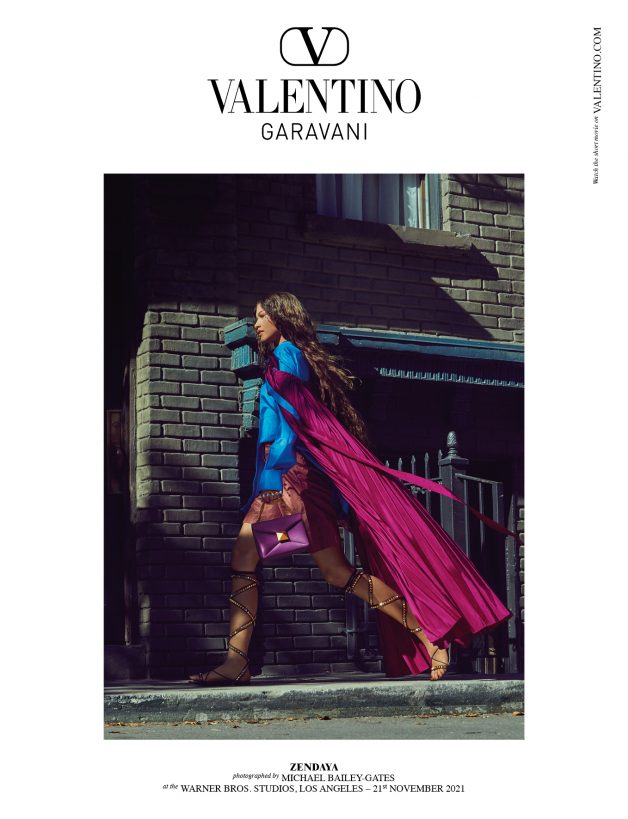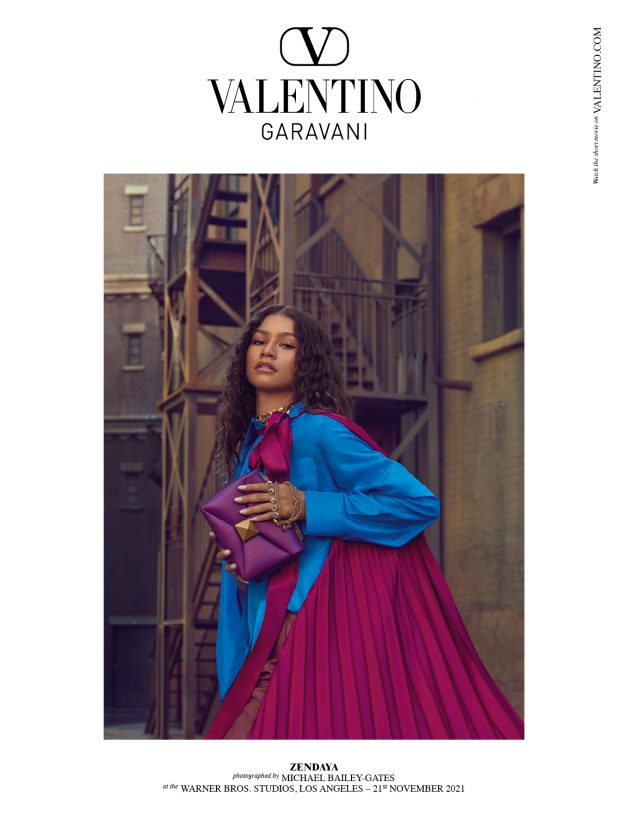 By exploring the endless possibilities of light, Cinematographers Marcell Rev and Scott Sakamoto give the video an old cinematographic flavor that evokes '80s movies. The vibrant and brightly colored looks of Valentino Rendez-Vous collide like brushstrokes of a neutral and timeless space. An artistic expression and an opening to the world.
All the artists, including Pierpaolo Piccioli and stylist Law Roach, are both the actors and the audience of the campaign, in the production, which is dominated by a fiction that is constantly turned inside out. Street and Maison come together through a different and magnetic type of people. The reciprocity of identities and the power of curiosity create the results of this human relationship.
Change of perspective. Fashion is imagined in the studio and created in the atelier, comes alive on the street, where it is real, and is illuminated day by day by the unique identity of the wearer.
#ValentinoRendezVous
Creative Director Pierpaolo Piccioli continues to reinterpret the Valentino symbols for the Spring Summer 2022 season. Piccioli, brings together a rich heritage at the foundation of the brand, not only symbolically for life and reality, but also with the different and igneous humanity of the street, with an urge to root it in the present.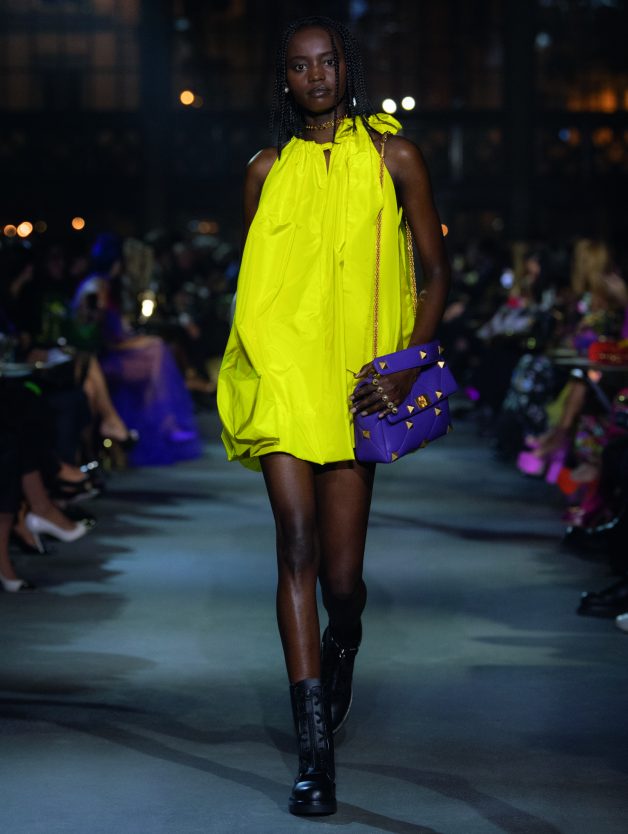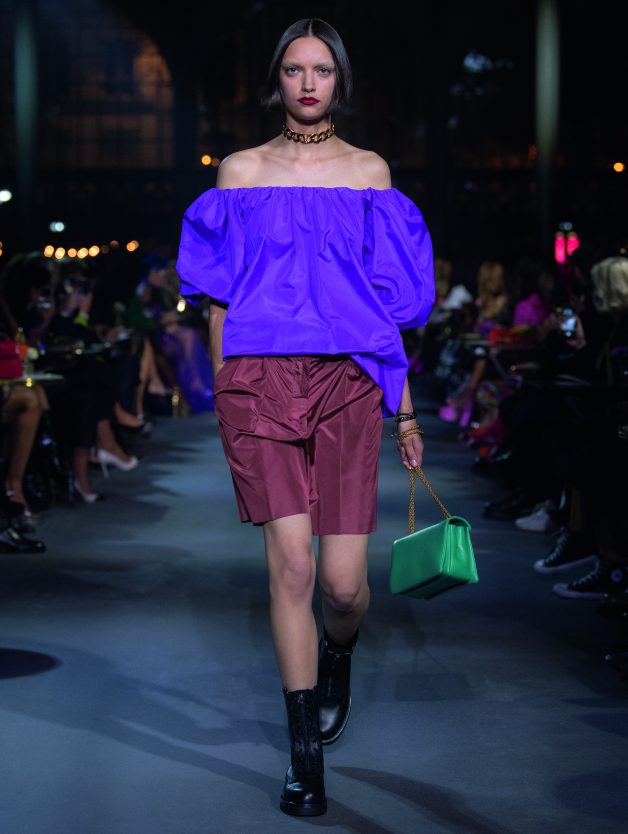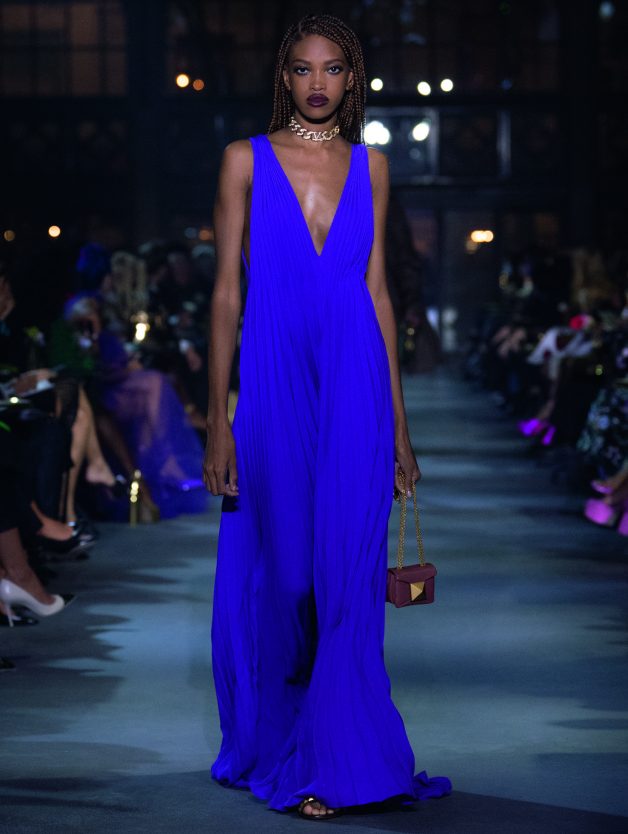 Labeled as the Valentino Archive, the icons of the fashion house travel through space and time to confront today's forms of existence. Clothing that has undergone a strong historical change, such as the animal-print coat, the white dress worn by Marisa Berenson, the long floral dresses photographed by Chris von Wangenheim, are part of a stylistic document dominated by the search for a new meaning. In the collection, which reinterprets tailoring with vivid and acrylic colours, moving parts further reveal the physicality and sensuality of the body. Taffeta, which is the symbol of couture, appears in jackets, anoraks, oversized shirts and bermudas enriched with washed and worn looks and contrasting colors. Finished with embroidered white shirts, denim is a tribute to the archive. In the collection, which instinctively mixes exaggerated floral patterns, embroideries transition from evening wear to outerwear. Reconnecting with the street ultimately means touching the ground: like putting on boots or a reprint of flat Valentino Garavani Roman Stud sandals and snake sandals.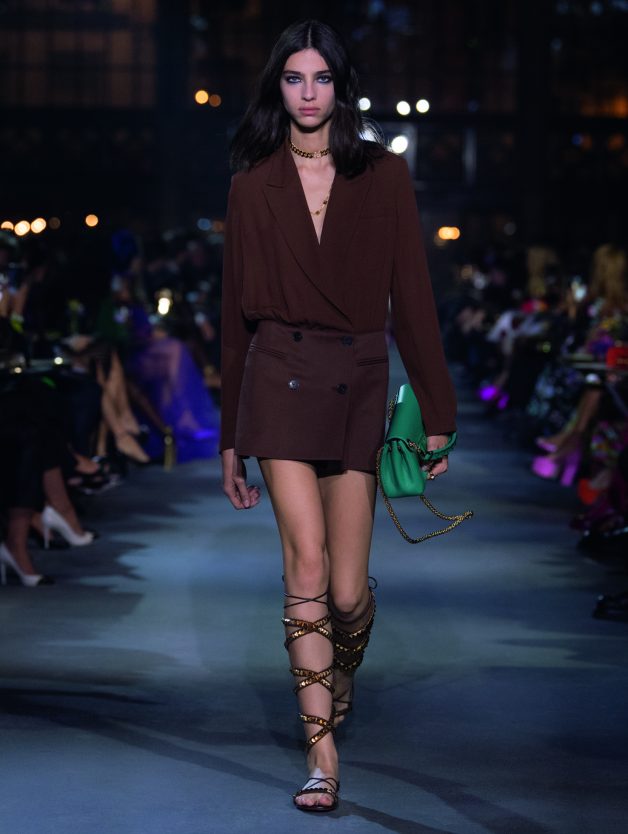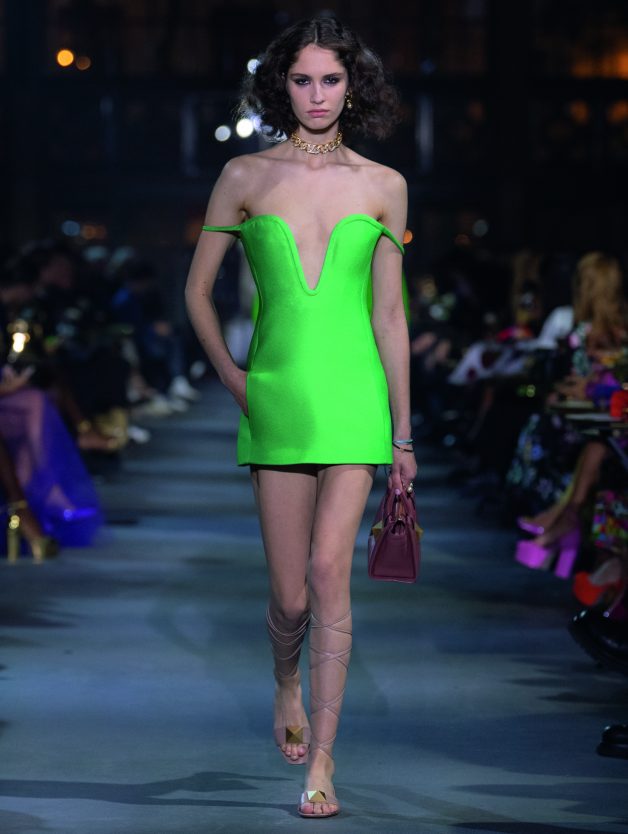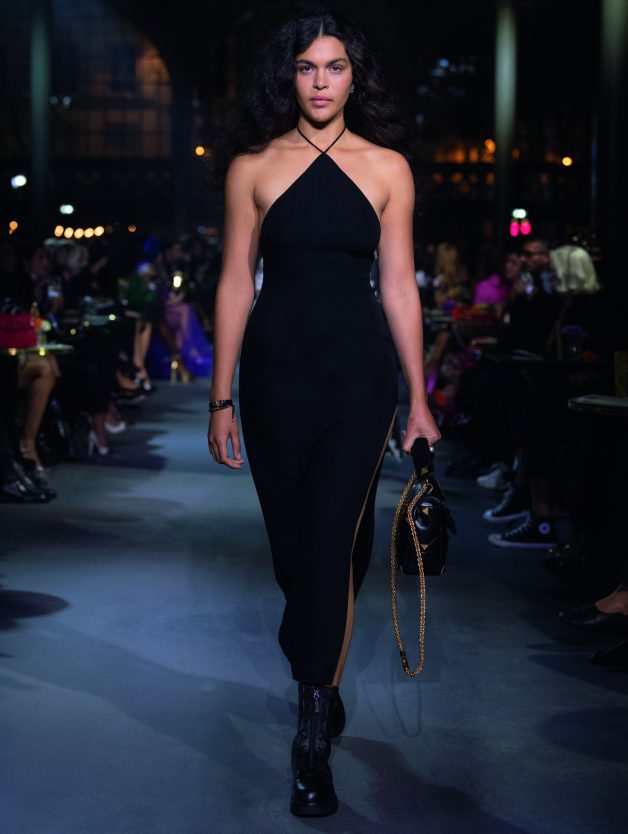 In space and time travel, one thing becomes clear: it is personal identity that creates aesthetics and develops it by dividing it into parts.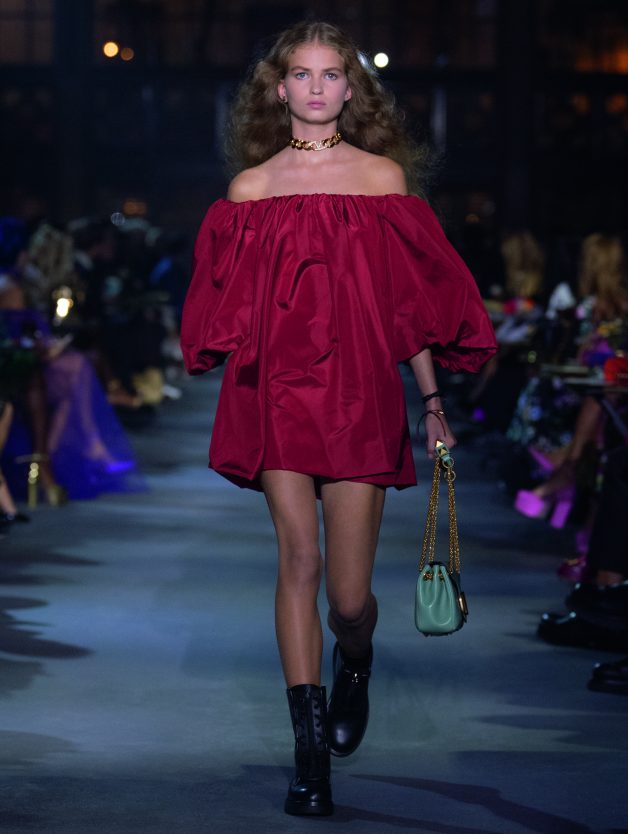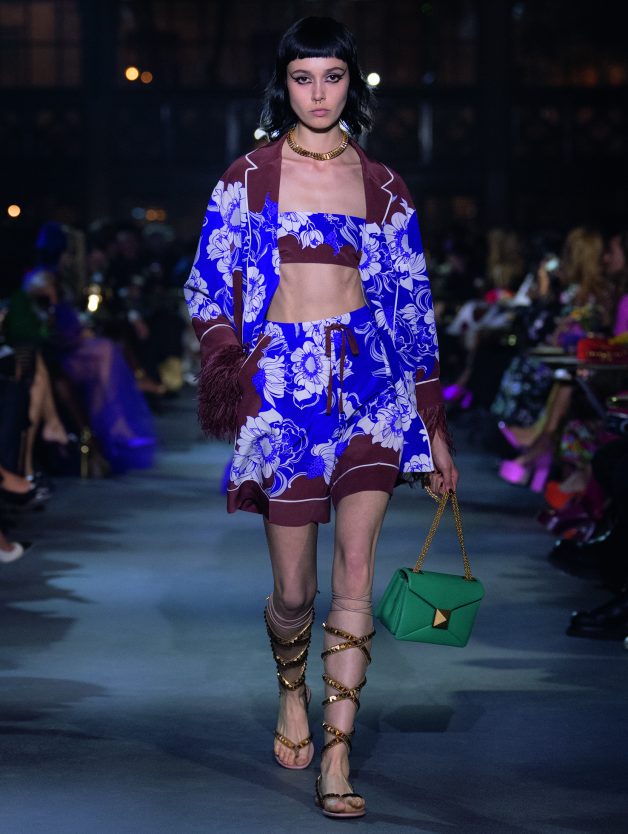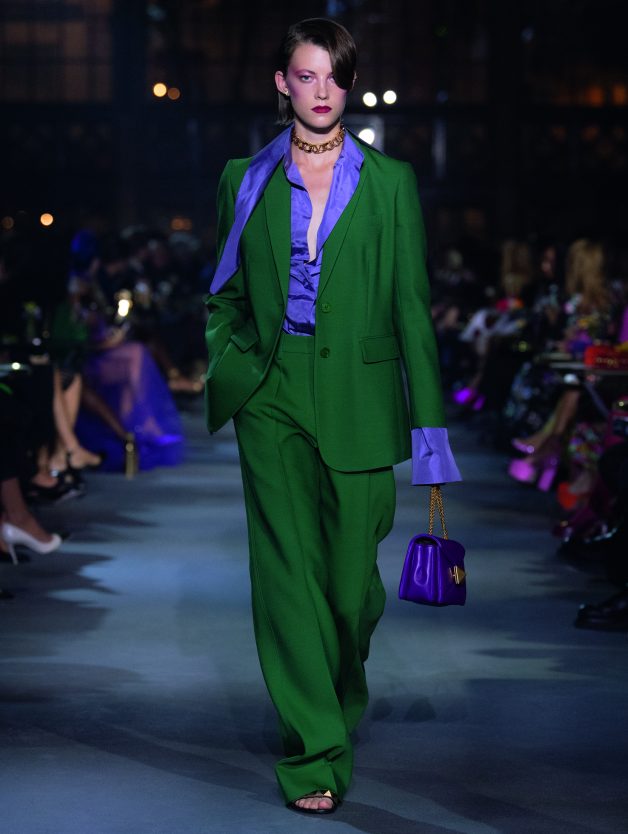 ---