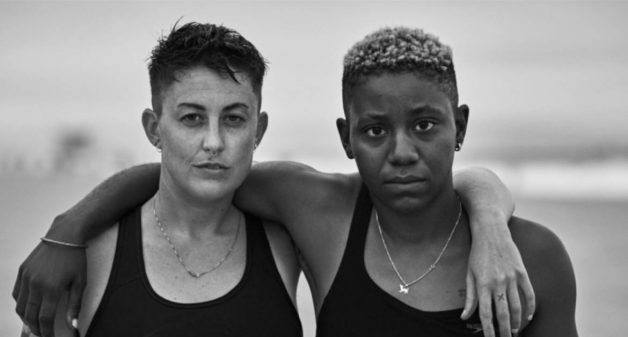 TOGETHERNESS BY MATTHEW BROOKES
DENIZ AKKAYA
Matthew Brookes is pleased to announce his latest exhibition titled Togetherness. With the world thrown into disarray in the wee stages of 2020, human connection has never been more valued than it is today.
Togetherness is a celebration of life and love in its many forms. Between mothers, brothers, sisters and lovers, this exhibition covers the wide spectrum of relationships in which humanity is ultimately borne. Having moved to Los Angeles by way of Paris in early 2021, Matthew Brookes was struck by the innate beauty and interconnection of the residents of Venice Beach. A spirit long adored by people far and wide, this exhibition brings to light the importance of not only relationship, but environment, and how integrating oneself into a community can lead to the creation of art, friendship, and ultimately: love.

"I really wanted to show love in its many shapes and forms. I think what the world is missing so much is that feeling of connection between their family and loved ones. So many of us have been either separated or lost people close to us since the pandemic started (myself included) and we are all longing for that feeling of personal connection and "togetherness".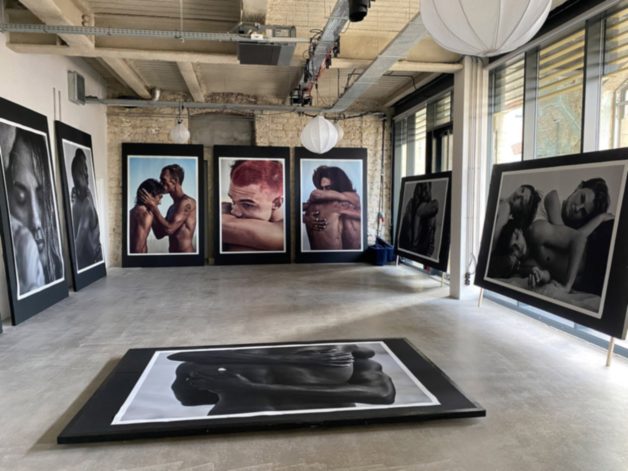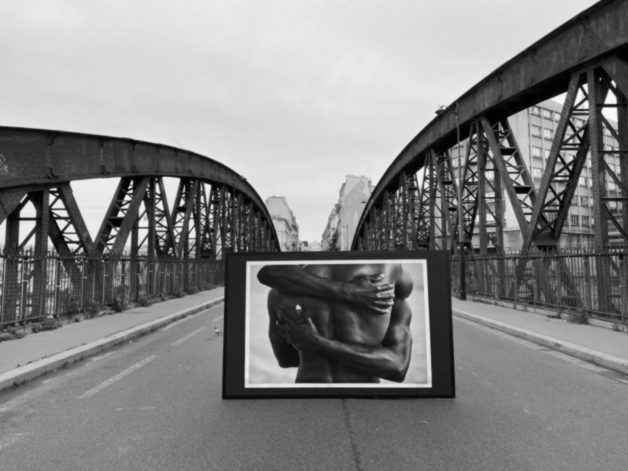 This project started out as a portrait project but what I realized very quickly is how much people wanted to be photographed with people that they loved – the result was quite profound and touching. As I was shooting I would show the subjects their portraits and they were getting very emotional. The session would start by me saying "Give each other a hug." and we would continue from there. It was almost like a therapy session where people could express their feelings for one another – whether the relationship was family, friendship or lovers, each session got better and better. I was living on the beach so we shot at magic hour as the sun was setting. The atmosphere on the beach was really quiet and beautiful. The whole experience seemed to be healing for everyone involved. We are aiming to raise money for homeless children in Venice Beach so any profits from the exhibition will go to a charity in Venice Beach called SPY (Safe Place for Youth)."

Matthew Brookes likes to find the emotion in his subjects before he photographs them because for him it's as much about what he feels when they are in front his lens as to what he sees. It's about scratching below the surface and finding the real person in each portrait he creates, rather than the image the subject might feel they should project.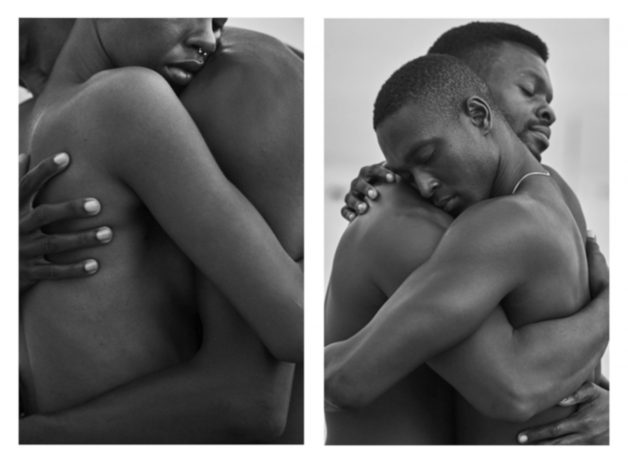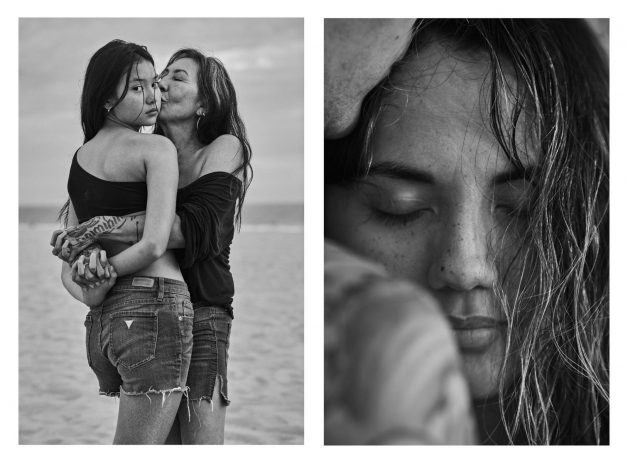 Brookes' portraits feature in a wide range of publications -Vanity Fair, Vogue, L'Uomo Vogue, The New York Times' T Magazine, Interview and British and Spanish Vogue. And he also works closely with a variety of luxury brands Giorgio Armani, Burberry, Cartier, Louis Vuitton, Berluti, David Yurman and Zegna. Born in England, raised in South Africa, it was in Paris that Brookes first discovered his passion for photography. The allure of the city had a profound influence on his aesthetic as a photographer. Aside from working with celebrities and models Brookes also enjoys photographing sports men and women and dancers as he is fascinated in the human form and movement. In 2015 he published "Les Danseurs", a series of photographs of the ballet dancers of the Paris Opera. He divides his time between Paris and New York.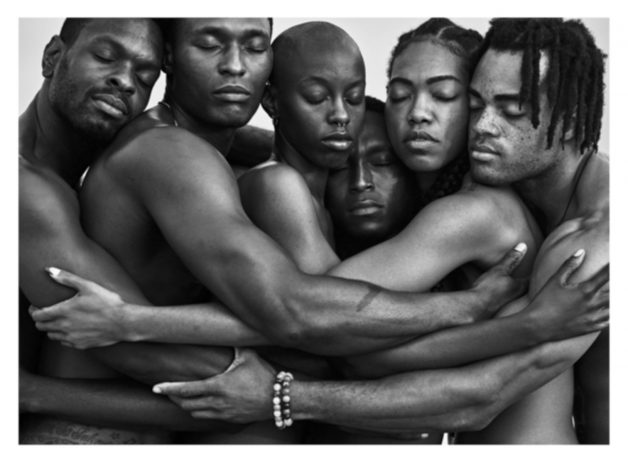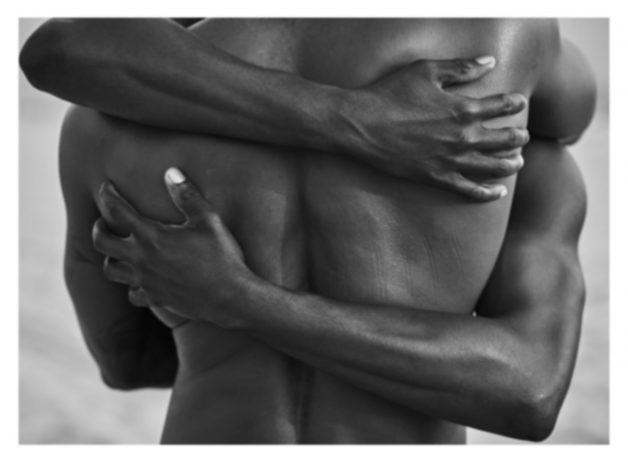 ---