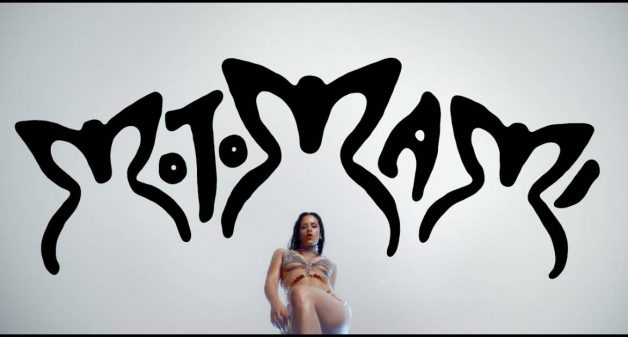 THIS MONTH'S HOTTEST DROPS
This week, tap into big releases from popstar Charlie XCX, who returns with her highly-anticipated album Crash, Spanish singer Rosalìa's new album MOTOMAMI, Normani's new single Fair, and Coi Leray and Nicki Minaj's buzzworthy "Blick Blick!"
CHARLI XCX GIVES A "CRASH" COURSE ON ALT-POP
This is not a drill: Charli XCX's new album Crash is out and we may or may not be freaking out!
Charli XCX says now is her time to shine, telling Apple Music 1's Zane Lowe "the music industry is beginning to catch up with me a little bit." The hitmaker adds, "We're at this time now where being an artist like me is actually quite common" and that her brand of music is now a "tangible genre" not just made for "weird kids who have great taste."
Charli XCX's latest album, Crash, is a 34-minute primer of pop music! Through 12 tracks, the English singer-songwriter bobs and weaves through almost four decades of chart-topping sounds, from the Wham!-esque gated reverb of the '80s to the disco revival of the 2020s…
HOT MAMI: ROSALIA MOTOMAMI
The Spanish superstar's third album is a showcase for Rosalía's exceptional range!
The Spanish pop singer, known for her reinvention of flamenco, has smashed together new sounds from the Latin world and beyond on her latest album, "Motomami". MOTOMAMI features singles "La Fama," "Saoko" and "Chicken Teriyaki," which find the rising Latin star dabbling in dembow, bachata, rap and pop. The 16-track collection was released March 18 through Columbia Records.
NORMANI, FAIR
The second single from her upcoming debut studio album, "Fair" is Normani's follow-up to her electrifying summer 2021 single "Wild Side."
"Sharing this record makes me uncomfortable because you have never really seen me in this light," she wrote. "Definitely aware that you might feel like you don't know much about me but that's only because it's what makes me feel protected. I am really forcing myself to let go here. This is huge for me and hopefully, this piece of art resonates. Love is beautiful yet so soooo terrifying 🖤 I adore you guys to the moon and back." Normani shared on Instagram.
NICKI MINAJ, BLINK BLINK
Coi Leray and Nicki Minaj join forces to create the fiery "Blick Blick!" Featuring effortless flow, fierce lyrics and killer punchlines, the track delivers all the unapologetic vibes for a Friday night of fun.
SYD AND LUCKY DAYE, "CYBAH"
One of R&B's favorite crooners has returned, with a brand new single and a big announcement: Syd's second studio album Broken Hearts Club will be released on April 8.

---