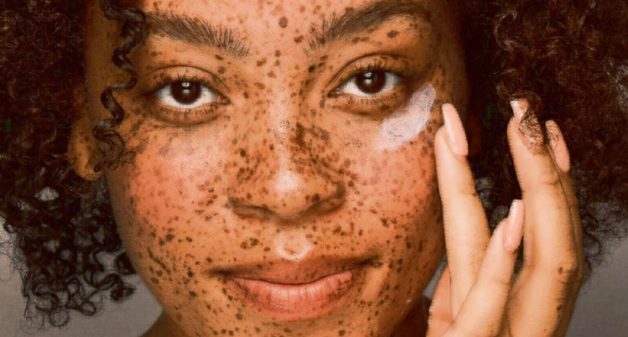 STOP THE CLOCK WITH RETINOL
DENIZ AKKAYA
In recent years, retinol has been the most popular ingredient used to combat and reduce signs of aging.
Dermatologists and skin care professionals have adopted this vitamin A derivative as a way to produce collagen and therefore reduce the appearance of fine lines and wrinkles. This ingredient, which takes its place on the shelves in the form of lotions, serums and oils, is known for its effect of regulating rapid cellular regeneration that refreshes the skin.
Although retinol is used primarily for its anti-aging properties, it also helps recover sun damage and improve overall skin texture. Incorporating retinol-based products into your routine will definitely help you maintain your skin elasticity.
If you have sensitive skin, you should choose products in the form of oil rather than cream. Retinol can be a little harsh on sensitive skin and can help minimize the risk of unwanted side effects such as redness and flaking, depending on how it is formulated.
Although you can incorporate retinol to your either morning or nighttime skincare routine, it's best to use it at night due to it's reactive nature to UV rays. If you must use it in your morning routine, we advise you to wear your sunscreen at all costs.
We've listed our favorite retinols for you:
The Ordinary – Retinol 1% in Squalane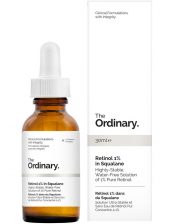 It's a great "beginner" retinol to incorporate retinol into your skincare routine. The product has a highly stable form of vitamin A derivative on a squalan basis. This, soothes the skin and prevents irritation. Besides squalan, it also contains jojoba oil, an excellent moisturizer that moisturizes the skin and prevents water loss. A simple but quite effective content list!
Elizabeth Arden – Retinol Ceramide Capsules Line Erasing Night Serum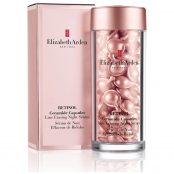 These single-dose, retinol-filled capsules are not only convenient and easy to use, but the capsules themselves help maintain the effectiveness of the formula. Besides vitamin A, each capsule contains ceramides to boost moisture, peptides to increase firmness and elasticity, as well as green tea leaf extract and avocado oil for their anti-inflammatory benefits. It comes in a jar of 60 capsules and you should use it every night or every other night for best results.
Retinol Ve B3 Vitamini İle Olay-Retinol24 Gece Serumu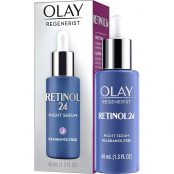 This creamy, gentle retinol serum also contains niacinamide that helps fade fine lines, texture and dark spots. In addition to the content, moisturizing agents such as amino peptides, glycerin and dimethicone, which work to smooth and soften the skin, are also present in intense concentrations.
L'Oréal Paris-Revitalift Anti-Kırışıklık + Sıkılaştırıcı Pro Retinol Gece Kremi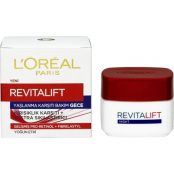 This cream is a rich moisturizer and allows you to wake up in the morning with bright and healthy skin. Ideal for people with drier skin types, this moisturiser contains a mixture of glycerin, apricot seed oil, wax and prairie foam seed oil. These are all ingredients that also help soothe the skin.

---