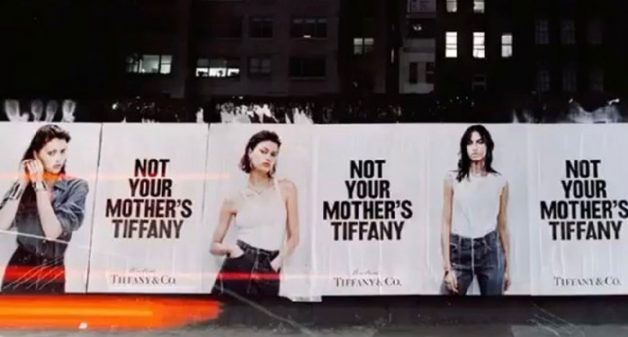 NEW ERA OF TIFFANY & CO.: NOT YOUR MOTHER'S TIFFANY!
DENIZ AKKAYA
Brands, seeing the power of Gen Z, started to target only this generation, alienating their long-time supporters. So where will this take them?
Tiffany & Co. is nearly 185 years old. And like many vintage brands, it's caught between the past and present. Yes, the brand has an incredible heritage and history. However, a lot of young consumers don't care about their stuff.
The luxury jewelry brand rolled out a campaign called "Not Your Mother's Tiffany"—and some mothers didn't really love it. The campaign's multiple videos, running on Instagram and Twitter, feature posters of young, edgy-looking models—coupled with the bolded words "Not Your Mother's Tiffany"—plastered around LA and New York.
So, what is the problem here?
Tiffany is telling, not showing. If it has new product that can appeal to younger consumers, it should tout it. You get young consumers in the door by having product they want to buy, not by insulting their mothers' taste.
To put it another way, if the company really wasn't your mother's Tiffany, it wouldn't need to say so.
According to Marketing Week the new management team has spent the past six months studiously building a new brand strategy that will aim to propel Tiffany back to the top of the luxury ladder. Just as LVMH did for Louis Vuitton, Loewe, Fendi and Tag Heuer to name but a few.
So, we'll see how this one goes…

---