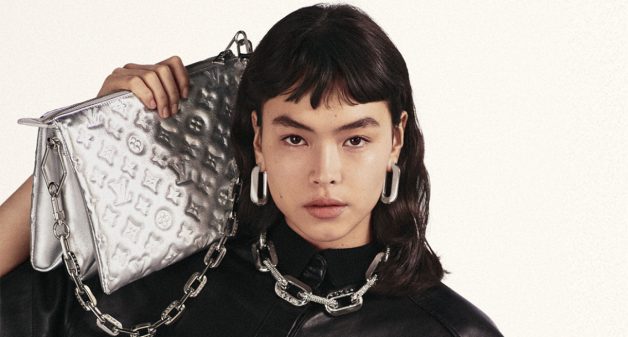 NEW OBJECTS OF DESIRE: RENDEZ-VOUS & COUSSIN
DENIZ AKKAYA
Next spring, Louis Vuitton's exclusive new bag, Rendez-Vous, will be an indispensable part of your rendez-vous!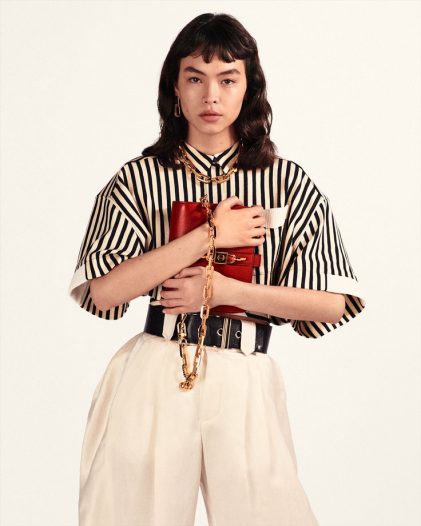 Referring to our precious diaries with its neo-classical lines and design details, the Rendez-Vous bag reflects the Maison's highest level of craft understanding with its modest luxury approach. The model, which has an outer surface made of the highest quality leather and three separate interior compartments, provides great comfort to the user. Rendez-Vous, in which the interior is decorated with Monogram embroidered jacquard and the interior compartments are protected with a padlock, emphasizes its elegant appearance with its chain hanger. Offering a range of carrying options with its detachable strap, the bag offers different style variations, whether cross-strapped, on the shoulder or hand held, and inspires the customization of style codes. Rendez-Vous, the symbols of elegance in black and with the color option of red added to camel, becomes the symbol of both pure elegance and mysterious charm.
Coussin is the latest member of the Spring-Summer 2021 collection, a bag born out of the reflection of Louis Vuitton Women's Collections Artistic Director Nicolas Ghesquière's thoughts on genderlessness that eliminates the difference between masculine and feminine styles. This new icon evokes a whole field of expression, creating its own character in what might be called neutrality or gender fluidity.
The bag, which protects the valuables of the person with its numerous quilted compartments and is wrapped in soft lambskin, makes you feel the warmth of your friends. Coussin has an eye-catching form with its sharp colors ranging from metallic tones to radical tones and its removable chain, strong and geometric design. Offering an extremely comfortable experience with the usage alternatives it provides, the bag brings the freedom of style to new dimensions by effortlessly combining elegance and personality, whether with cross straps, on the shoulder or by curling under the arm.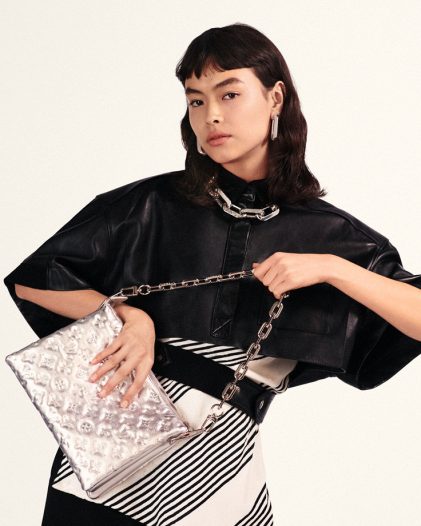 ---