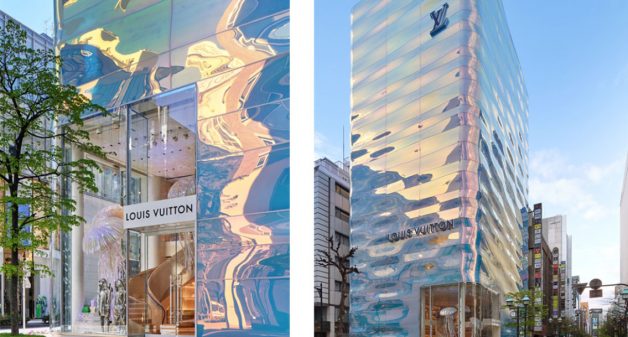 LOUIS VUITTON OPENS GINZA NAMIKI STORE
DENIZ AKKAYA
With great anticipation, Louis Vuitton announces the arrival of Louis Vuitton Ginza Namiki in Tokyo's Ginza district.
The store presents an ambitious transformation of an existing location. Reimagined as an aesthetic dialogue between virtuoso architects, Jun Aoki and Peter Marino, an entirely new, naturalistic tower rises, inspiring wonder – both outside and within.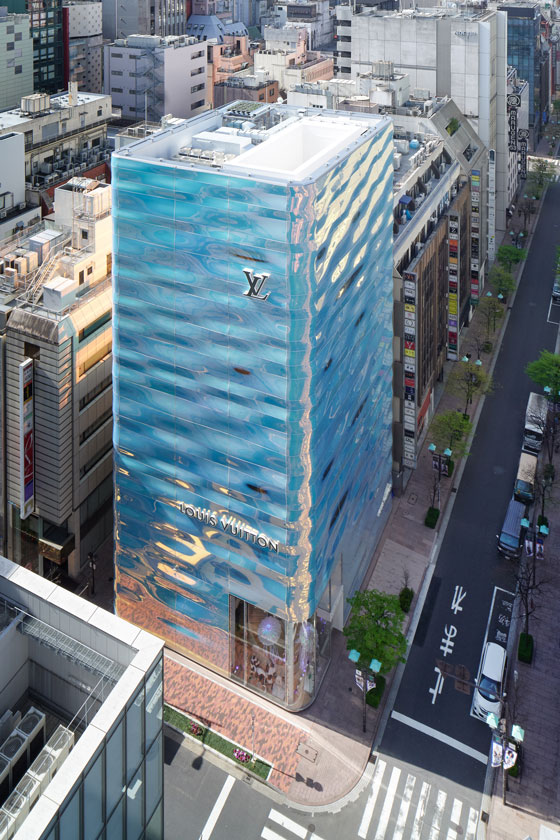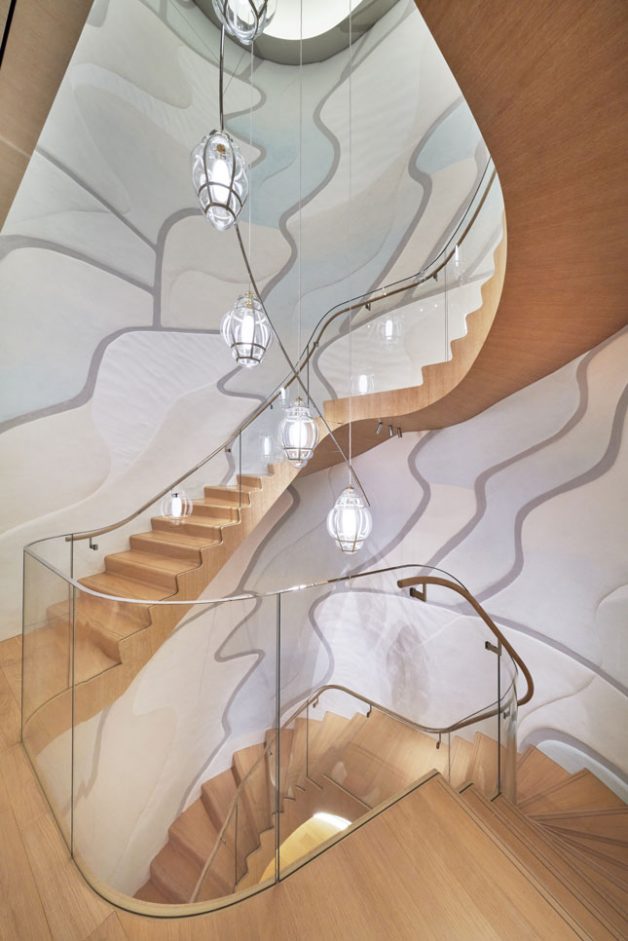 From the same corner siting, occupied by Louis Vuitton since 1981, the building's highly modern appearance interprets the reflections of water as a material phenomenon. Poetic yet playful; shimmering and rhythmic. Once a peninsula extending in Tokyo bay, this evocation of water is expressed throughout as smooth, undulating surfaces – from the glass façade that transmits shifting colour to the feature staircase and fixtures. Spanning four floors, the retail offering is complemented by a permanent pop-in space for seasonal animations of new arrivals and an upper level dedicated to private salons. The store experience culminates in Le Café V, where celebrated chef Yosuke Suga collaborates for the second time with the House, additionally developing flavours for Le Chocolat V, the first-ever line of Louis Vuitton chocolates that will make their world debut here at the end of April.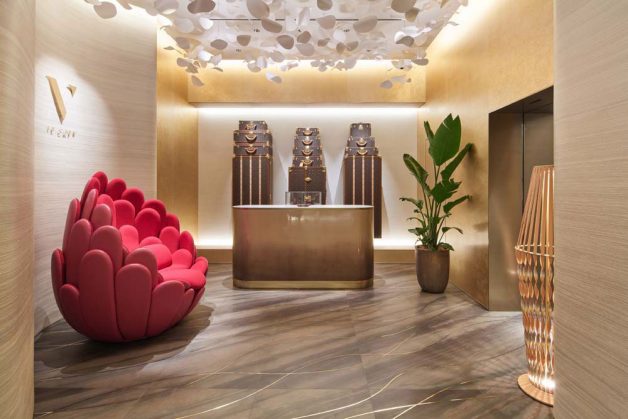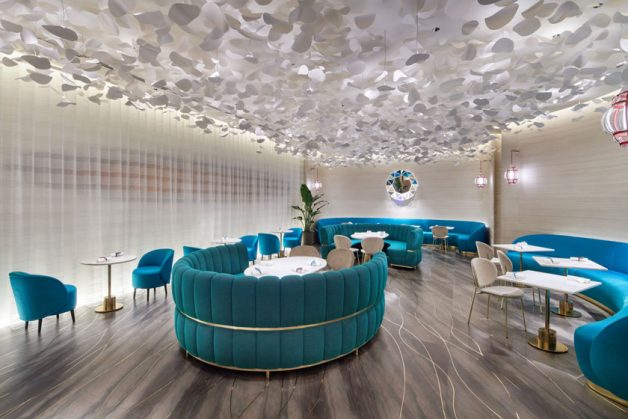 Comprised of two layers of glass, Jun Aoki's façade is at once monolithic and imbued with fluidity – his representation of a "pillar of water." Practically seamless, the outer panes curve and ripple; their three-dimensional surface enhanced by a dichroic film that produces endless colour variations. At street level, the building reflects the dynamism of Ginza; higher up, neighbouring towers become wavy apparitions, while a skyscape sweeps across the glass, marking the passage of each day.
In the evenings, the bright reflections that dance around the base fade upward, giving the illusion of immateriality. Meanwhile, a double-height transparent opening curves around the street corner as the principal perspective into the store with space to stage the signature Louis Vuitton window displays.

---