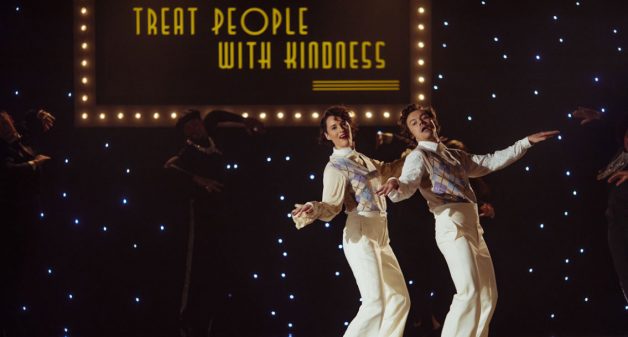 LIVING IN A WORLD YOUNG ARTISTS DREAM OF: EPISODE 1
ESER ECE
"No! No, no, no! This is precisely the time when artists go to work—not when everything is fine, but in times of dread. That's our job!"
– a friend of novelist Toni Morisson's, when she was feeling depressed after a political situation
…and the other side of the frame
Harry Styles
On a night in 2020, On a night in 2020, during a period in which I didn't leave the house, I felt hopeless and guilty, especially if I constantly didn't check up on what was going around in the world and my country, however; even opening Twitter for a mere five minutes made me feel more miserable than before. As a self-proclaimed music nerd, in hopes of lifting my spirit, I decided to check on that week's Billboard 200, and while I believe that I have a fair amount of knowledge about music charts, what I saw even surprised me. An album released the year before was still somehow on the top of the list.
The record was Harry Styles' sophomore album, titled Fine Line, and since its release, the album has constantly been on top of the music charts not only in terms of the number of streams but also with the number of records that sold. The number of records sold is usually an indication of the listeners' adoration and appreciation felt for the music, so much so that they wanted a physical copy to archive and carry with them throughout the years. The only things I knew about Styles were that he was a member of an old band that I would never listen to, that he looked great in Gucci, and that one time he cut off of his hair, it was such a sensational event that I had to Google what was going on. However, there are only so many tricks the record labels and the management teams could do to keep the music on the charts constantly, even with an artist who has a solid fan base. With my curiosity peaked, I found myself clicking the play button for Fine Line's opening track.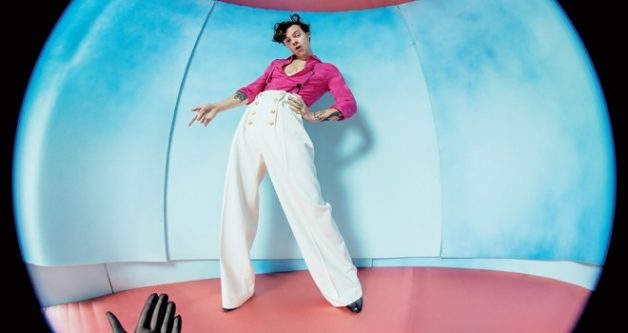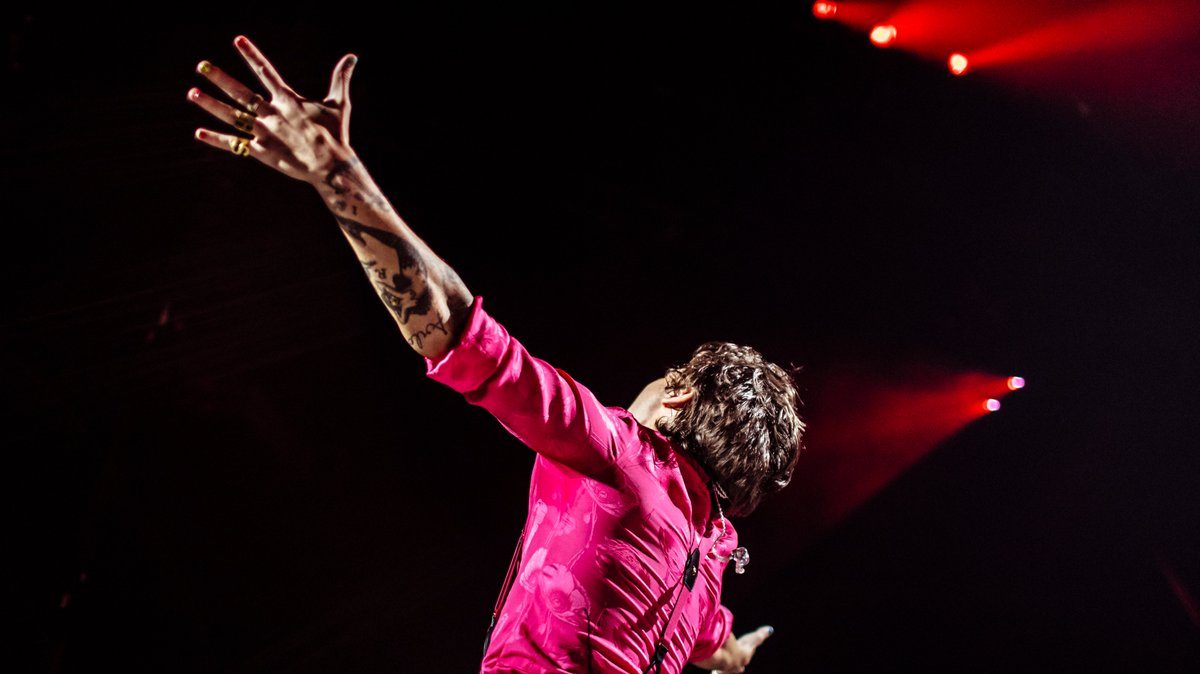 As a millennial music fan, I couldn't be any more wrong about my premature presumptions about the music because it not only touched your soul in an instant, but it also created an escape from reality and provided a safe space you could hide in, just like most of us did as teenagers. Styles got his inspiration from many music genres but somehow found his own unique voice in each of them, which made his music addictive. Two weeks later, I knew every word in Fine Line, was pretty good at singing his self-titled debut and the infamous One Direction song, What Makes You Beautiful.
Then the process of searching for interviews, old videos, and photos on the internet comes naturally because, as a new fan, you are trying to understand the music and the art that you love so much. You get filled with immense joy when you find out that the artist you're starting to look up to is, in fact, a good, fair, and, kind person. To realize that the art that is consuming you is sincere is a valuable feeling, especially since some of the people or celebrities we tend to idolize can disappoint us with their inappropriate and insincere actions. (greetings JK Rowling).
The thing I've learned during my deep-dive on Harry Styles is that he's a brilliant, talented and, lucky human and has this ability and will to capture the dark and chaotic experiences and turn them into exciting and compelling stories in a sense, turning dark to light. He and his bandmates didn't have a very freeing experience due to the restrictive management rules back in the days, and they were just kids. He has an enormous fan base, who follows him everywhere and that people make fun of because they're only seen as little young girls. He's the primary songwriter for his songs. He is one of the celebrities that have been questioned about their sexual orientation numerous times, especially by some of the most prominent publications who still think making lists of openly LGBTQ+ artist is news. He was the first-ever solo male cover on US Vogue, in which he shined in a Gucci dress that enraged the conservatives, primarily American author Candace Owens. Owen's criticized his style by commenting "bring back manly man," to which he "responded" by using the words as a caption in one of his Instagram posts, where he is posing while eating a banana. Even if Harry's sexuality has been questioned in the past, being a cis white man in Hollywood and having girlfriends have allowed him to remain somewhat untouchable in society as if it were a woman who broke these "rules", it would not have been perceived in the same positive manner. However, his influence still poses a hint of what the free and liberated future could hold both for him and his fans and represents what's hopefully the new age.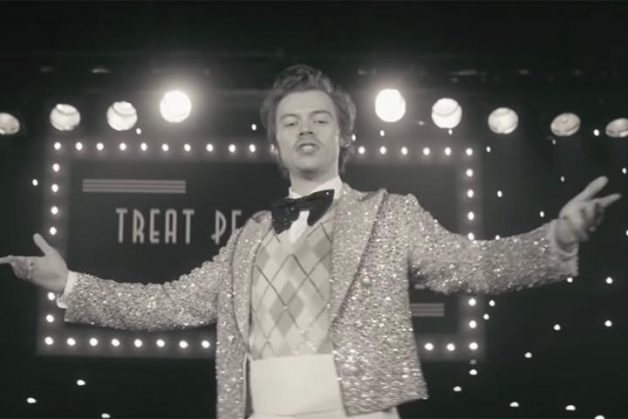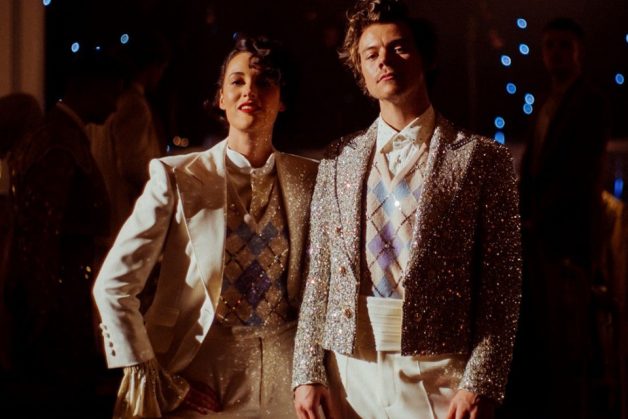 Once you have a clear understanding of who the artist is, then you get to go back and analyze the art they share with you in a new light. Most Harry Styles songs are perfect for getting you through breakups; however, the song "Treat People with Kindness" from the album, Fine Line, is different than the rest. The song, which made its way into my all-time favorites, became an anthem that beats in my chest and adds rhythm to my day. After a while, the act of kindness became something achievable instead of a naive idea I once thought it was.
#TPWK became a "secret" code between Harry, who is known to be extremely kind, and his fans, as he used this expression previous to it becoming the theme of a song, which means that once the song was released, the fans got to hear this phrase with a catchy melody, instead of mere words.
♬maybe… we can… find a… place, to feel good! and we can.. treat people.. with kindness!
People who make fun of Harry's fan base must not be well versed in the realms of marketing because this group, which mainly consists of Gen Z, is the ones who will carry the music industry forward into the future, will keep Harry on top of the charts, will sell out his concerts, and will welcome artists that have the Harry Styles flare. As long as the artist provides an escape from the reality of the world we live in, and provides them with material that they can't even dream about, the fans and the artist will continue to have a relationship that will last long.
Not every artist has as much creative freedom as him. Still, TPWK, the album's most commercially unsuccessful song, was chosen as the promotional single by Styles because of the strong message it represented. The clip was shot with none other than Phoebe Waller-Bridge herself. However, personally watching the clip in black & white is a bit strange because the song evokes the images of fireworks and bright stars in my mind.


---