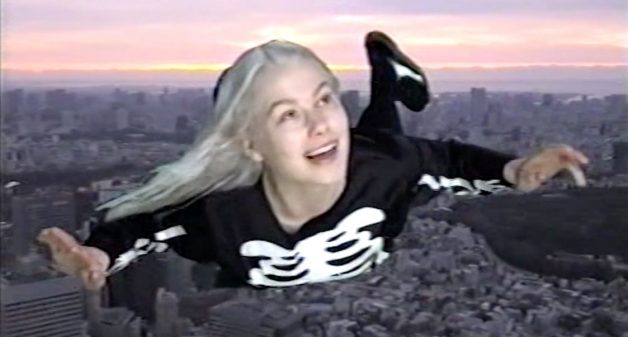 LIVING IN A WORLD YOUNG ARTISTS DREAM OF: EPISODE 2
ESER ECE
The young world wishes to move on to a more colourful, free place, hopefully, with a little help from Styles and Phoebes!
Phoebe Waller-Bridge
The young world wishes to move on to a more colourful, free place, hopefully, with a little help from Styles and Waller-Bridge. Waller-Bridge is the creator, screenwriter, and lead actor of the TV series Fleabag, which garnered all of the big awards during award season last year. As she also showed off in the TPWK music video, she often can be found rocking suits, as she believes they help and give the image of being strong.
I'd probably print out and hang a picture of Phoebe Waller-Bridge on my wall if I were a teenager. It's really an exciting and stressful time to be growing up at since the planet is collapsing, literally and figuratively. However, some pieces are falling right into place, one of them being Fleabag, and its contribution to the narrative of women.
Since the mid-2010s, we have been experiencing the blossoming voice of feminism and constantly hearing women in film saying they need more stories from women. As we know, feminism has never been a movement that has certain definitions but often evolved, also today many of us are still struggling with what is the right way to understand and embrace it. Fleabag initially, performed as a play in 2013 before its TV adaptation in 2016, captured this feeling of our quest, with shocking honesty, laughter, and painful drama, all at the same time. And it was the first time I've witnessed in a series/movie that women get to want a sex life without being sexualized, that it's just natural, as the part of life.
As for the play, it was a one-woman show, in which Waller-Bridge wrote and acted the entire play. She's currently on everyone's 'the favourites' list, so what is better than seeing her this time at the director's seat for (another b&w) a music video for Phoebe Bridgers?
Phoebe Bridgers
While it might sound too good to be true, Phoebe Waller-Bridge directed the music video of the song Savior Complex by Phoebe Bridgers, starring Paul Mescal–-from Normal People!
Bridgers writes incredible music. In 2017, she debuted with her first album, Stranger in the Alps, and in 2020 released Punisher and has only been gaining more of a following since. Bridgers has four nominations at this year's Grammys, including best new artist, alongside the rock and alternative recognitions.
Recently Bridgers has been circulating in the news more because of her SNL performance than her Grammy nominations. She caught viewers' attention when she crashed a guitar at her In The End performance this February. After lots of traction on this performance she responded on her Instagram saying, "Got some really great feedback from my performance! Next time I'll just burn it and it will be more expensive."
Cover Photo: Matt Crockett

---