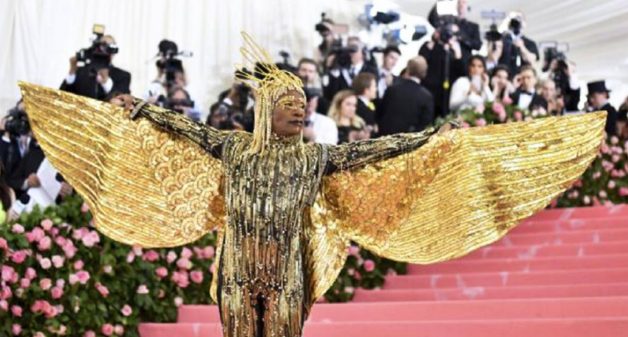 EVERYTHING WE KNOW ABOUT THE 2022 MET GALA
DENIZ AKKAYA
Met Gala is back with the second installment to its two-part exhibition on American fashion. Last year's In America: A Lexicon of Fashion is followed by 2022's An Anthology of Fashion.
Another year, another Met Gala to watch, unpack every outfit in detail, and enjoy the many memes to come from it. Details about 2022's upcoming event are now dropping, and we cannot wait to see our favorite celebs walk up to the infamous stairs of MET.
2022 marks the year that the Met Gala will return to its usual slot in the first week of May, on Monday, 2 May — a mere eight months since the last. However, there will still be a few key differences.
Last yearAndrew Bolton, curator at the Costume Institute, announced that the theme for the 2021 and 2022 Met Gala's will take place in two instalments. Both would centre on Americana, a decision he came to in the hopes of championing the US fashion industry which was ravaged economically by Covid-19.
What is the theme?
The 2022 Met Gala is pegged to the Met's exhibition, In America: An Anthology of Fashion, the second installment of the institution's two-part homage to the history of American fashion. The first exhibition, titled In America: A Lexicon of Fashion, opened in September 2021 with examples from designers including Ralph Lauren, Donna Karan, and Calvin Klein. While there has yet to be an official announcement as to what precisely that theme will mean for the gala's dress code, Vanessa Friedman of the New York Times has reported that the theme will be "Gilded Glamour," suggesting a very luxe evening indeed.
Blake Lively, Ryan Reynolds, Regina King and Lin-Manuel Miranda will host as official co-chairs. Continuing their roles as honorary co-chairs are Tom Ford, head of Instagram Adam Mosseri, and Vogue's Anna Wintour. The Met Gala will be held on May 2 with the exhibit opening to the public on May 7. Both parts one and two will be on display at the museum until September 5. For more details, watch the video below.

---