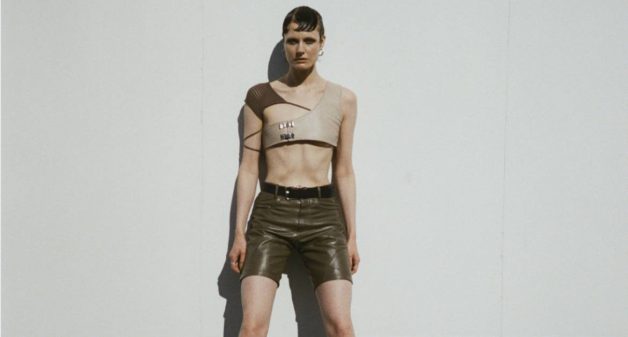 DCO X SPFDJ: ON HER HARDCORE TECHNO LIFESTYLE & CLUBCULTURE
Interview: Deniz Akkaya
After rising to fame in 2018, a lot changed in Lina's life. Then with the pandemic, like the rest of the world, she took a much needed break which turned into a journey of self-care. We've had a special conversation with SPFDJ on her hardcore techno lifestyle, clubculture and how her journey to self-care led us to Lina 2.0…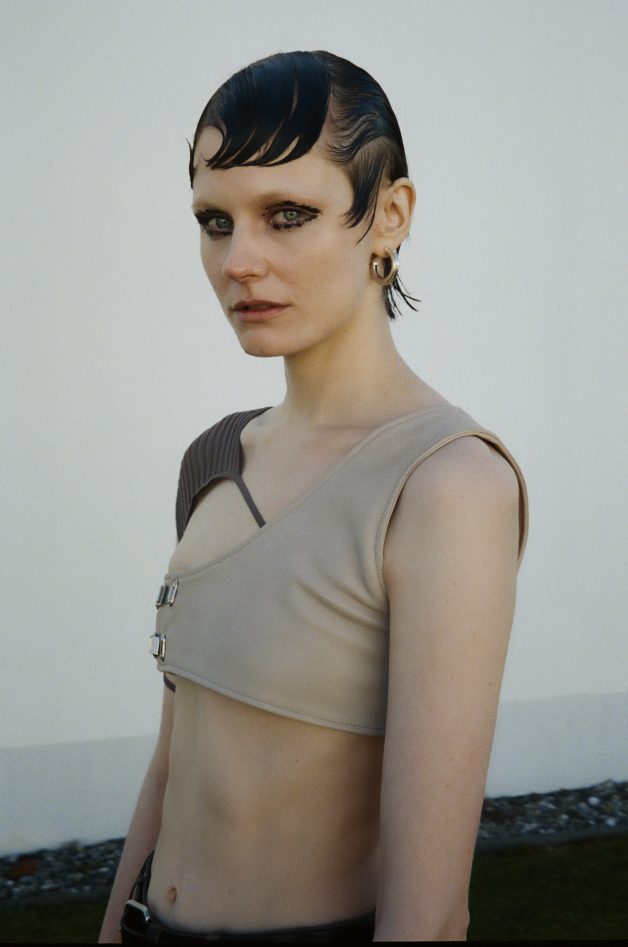 Why SPFDJ? What does it mean?
It's basically a joke stemming from my pale complexion and bringing sunscreen back to clubs when I myself was a raver, when the parties entered into the following day and moved out into the club gardens, typical of the Berlin scene. I was known amongst my friends for always wearing SPF 50 and it was something they endearingly laughed about, so one day I changed my Twitter handle to DJ SPF50 and it then got shortened to SPFDJ which I liked because it was one step removed from the obvious reference, a bit more obscure. I've later played on this a bit, spinning it into "SpeeDy Fucking DJ" which seemed to stick, or making up new acronyms in tongue-in-cheek ways whenever I'm posting content and the idea strikes.
There's been a trend in techno to create your alias from taking some random dark word and just deleting all the vowels and I've seen my name mentioned in relation to this trend of using consonants only, but yeah it's got nothing to do with that really. Just my northern Swedish genes.
When and where was the first rave you went to, and what do you remember about it?
I went with some university friends in Leeds to see Joy Orbison for someone's birthday and I guess that was the first time I was at an event that could plausibly be called a rave. I'd been to clubs before, but I think most of them were more commercial places where the main focus of the crowd was to pick up people and take them home. The thing that stuck with me from that experience was the difference in how people moved. Most of that crowd just had one hand in the air, or a fist or even gun fingers, punching the air to the beat. Quite different from the flirty, attention-seeking, even grinding-on-each-other vibe I had learnt to expect from clubbing. The focus was the music and if you went home with someone that was just a lucky bonus.
You had your breakthrough in 2018 and became famous quite suddenly. But with 2020, partying came to a halt. All our lives changed, and, in your case, you went from travelling the world to being on lockdown. How was that transition for you?
Initially I have to admit it was quite helpful. I needed a break but wasn't going to take one willingly, I was absorbed in keeping busy at the time – the usual 'running from your problems'. I then spent a lot of time working on myself during the pandemic. Living alone and with no work or rave scene to distract myself with, I was forced to confront my demons so to speak. I went through some really dark periods where I was working through past traumas in therapy while having little to no income and not being able to pay my rent. I spent a lot of days painting to process emotions, grieving things from my past and then halfway through the pandemic I lost my brother to suicide. My life couldn't have been turned any more upside down, going from touring around the world and connecting with so many people both IRL at my gigs and through my social media channels, to isolated grieving and depression alone in my flat with no money to pay my bills and no motivation for the music that had engulfed my whole life previously.
A year on from this I'm now a much healthier, functioning version. Lina 2.0 as I've been saying to friends. It has taken me a lot of therapy, reading, painting, processing but now that touring is back, I go into it with a better foundation. I cringe at the cliché but what doesn't kill you makes you stronger.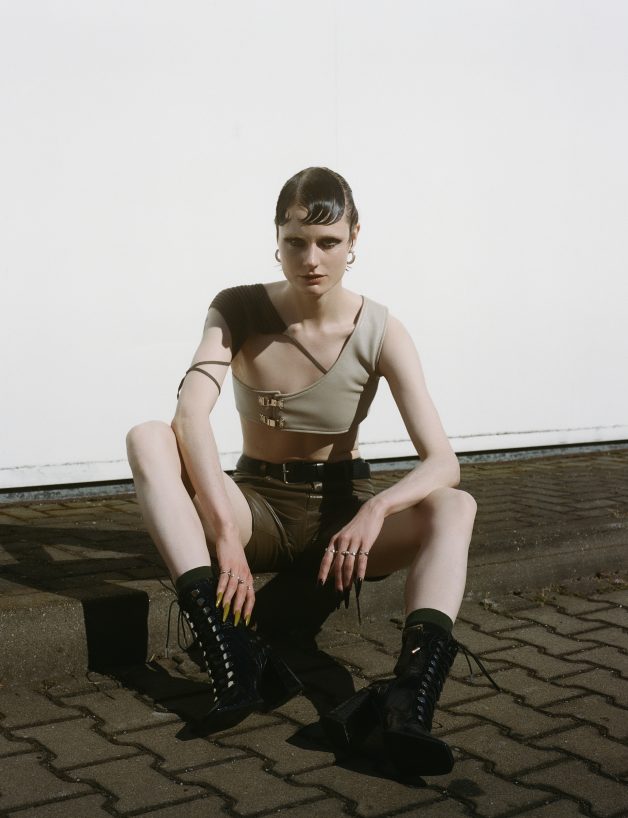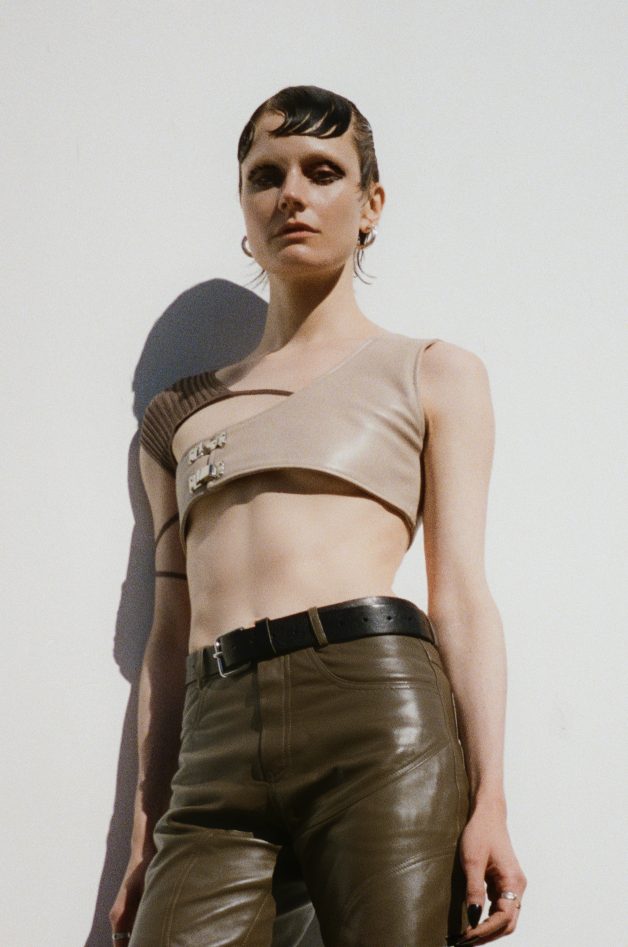 Now that clubs are finally reopened and we are going back to "normal", what are you most excited about this summer? What your schedule look like?
I'm really excited to finally get to play at some of the festivals I was supposed to play at two years ago! The anticipation is killing me for Dekmantel this year where I'm returning from my 2019 solo gig now with my Herrensauna family. We are doing a b2b with 4 of us residents (Héctor Oaks, CEM & MCMLXXXV) for an extended closing on the last day, something I've been waiting for since it first got confirmed 2.5 years ago already. That will be special.
I'm also looking forward to Flesh Festival, the UK's first LGBTQ+ Camping and Electronic Music Festival which I think will be cute, plus Primavera Sound, Monegros Desert Festival, Sziget Festival, Aquasella, Pukkelpop, Draaimolen Festival, Waterworks Festival and many more. Playing two weekends in a row at a small hidden away stage of Tomorrowland will also be jokes, as well as a return to a very special club that I can't mention yet.
My schedule is busy for sure and I'm trying to be mindful and limiting some weekends to one gig only to make sure my mind and health is on board, but it's hard to curb my excitement after such a long period of deprivation.
The pandemic shut down the club scene almost overnight and underground clubculture, where people found their safe place, had to take a long pause. But finally it is coming back! What can each individual who cares about club culture do?
I think the important thing to remember is that everyone was hit hard by this, not just artists and clubs but everyone working in the wardrobes, on the doors, in the bars, sound & light technicians. Many people have been forced to find new work and clubs have shut down over financial problems so the obvious and easy answer is to support clubs financially by paying for a ticket and going out, buying drinks.
Pay artists for their music instead of streaming it or downloading illegally, especially for smaller artists who don't earn good fees playing big shows. If money is tight people can support by sharing music or events online or engaging with announcements on social media which will help the reach so that more people see it. Saving posts on instagram or forwarding them to friends' accounts is a good way to feed the algorithm, I think it counts heavier than likes but I could be mistaken.
In 2018 you launched your label Intrepid Skin, what inspired this decision and what is your aim with the label?
Before 2018 I had been involved in collectives or group projects while putting on raves or doing radio and I was craving some more autonomy, something where I called the shots and that was my own. I had already had the pleasure of mutual inspiration from others in those groups and wanted to test out my own two legs. There is always some tension and compromise when you work with others, and I had ideas I didn't want to compromise on. I was also cocky and wanted to be able to put music out there without relying on someone else's opinion on whether the music was good enough.
Most labels look for artists with a similar style to create an identity in sound that is consistent over all the releases but I'm instead trying to find artists with a strong identity of their own. I find that many producers end up conforming to the sound of whatever label they want to release on, making them mould to an existing style rather than forging their own path. I'm hoping to continue finding artists that make banging club music but that isn't necessarily tied to a specific formula, fostering creativity in a different way. I want to hear new things rather than new variations of the same thing.
What are your thoughts about techno's evolution?
This feels like a difficult one to answer. There is so much music out there now that is being labelled as techno when in fact it is far from it. I myself play a lot of stuff that is not techno, but I think the younger generations see me and other similar DJ's as 'techno DJ's', so anything we play will get that categorization. I've been having fun whipping out some hard house recently, and from time to time I play hard trance or hardstyle tracks, even some hardcore, electro or EBM, I never played strictly techno even if most of what I play is. A quick YouTube or Spotify search for "techno" will show you how widely this nomenclature is used for music that sounds nothing like what me and my peers call techno, and probably fans of <130BPM techno thinks the techno that I call techno should not be called techno. It's complicated.
It is interesting to see how things have now developed, how crowds in many places these days get bored with anything under 150BPM or without reverse bass. I think a lot of EDM fans are finding their way into techno at the moment and the kinds of hardstyle tracks with big drops is a bridge for them, and the more friendly track structures and accessible, catchy leads of these techno-adjacent genres appeals to a larger audience.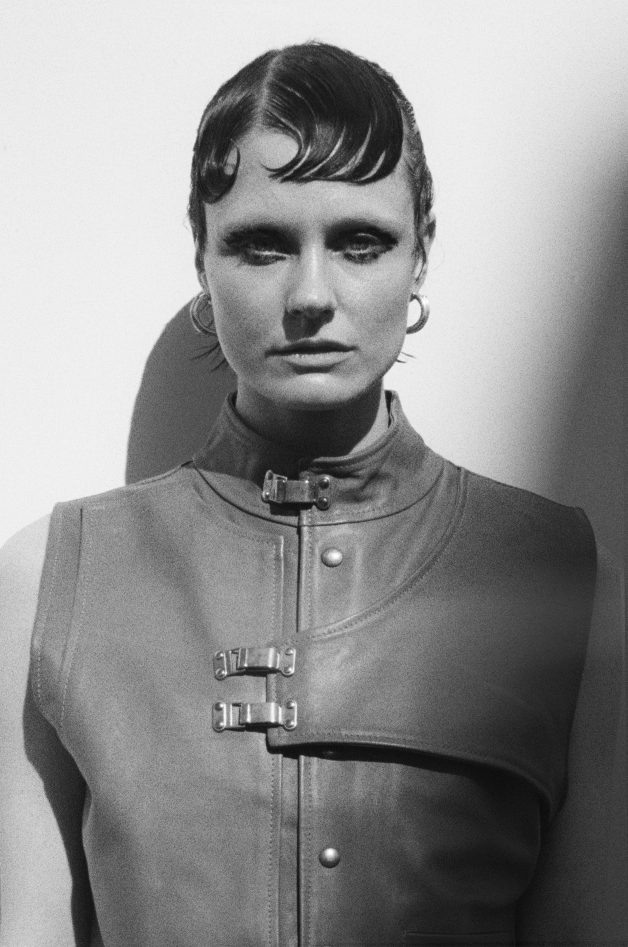 At some point I imagine there will be somewhat of a split, where we will again see events with DJ's playing only techno and then events with DJ's who play the stuff that has been mislabeled, rather than the current mixture that we see today. This is nothing new, history is repeating itself in cycles of exploding genre-blending sounds resulting in a split and revert back to basics. I'm also seeing tremendous growth in popularity of the style of techno that is being played by the biggest names in the scene today, with fans presumably moving over from tech house or house. With fashion brands increasingly using techno in fashion shows & the new Matrix movie making references to Berghain, I think we're only going to see techno move more into the mainstream. Hopefully new underground scenes with fresh sounds rise underneath it all once again.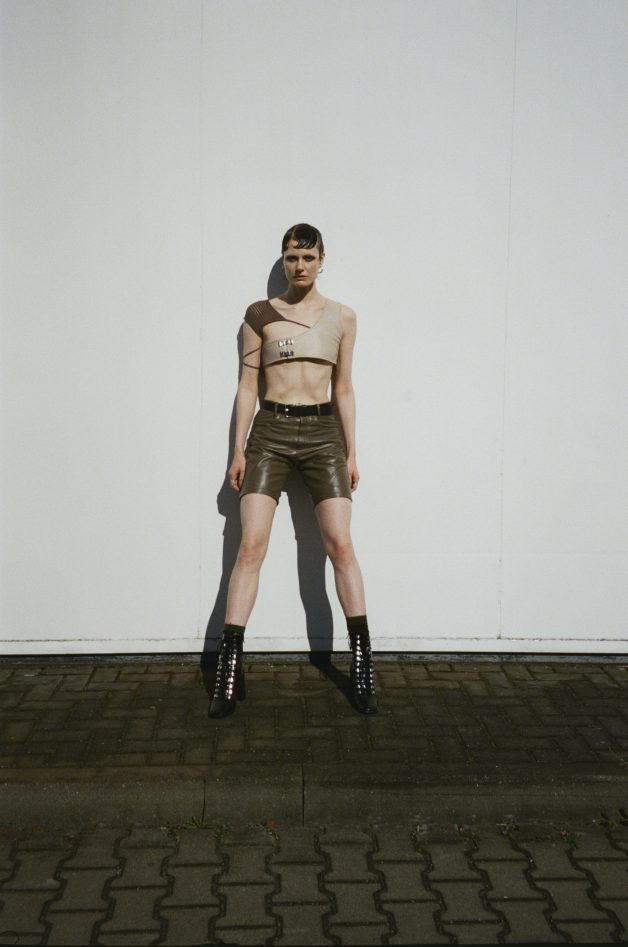 What kind of emotions and experiences influence your work?
I'm not sure if I am fully conscious of the things that influence me. When I am working, I need to tap into my intuition for anything good to come out. I have always been a chronic overthinker, an adaptation from childhood coping mechanisms. When I found club culture it was the one place where I stopped thinking and started using my senses, being fully present in the moment, getting lost on the dancefloor for hours and not repeating the same excessive cycling of thoughts of my daily life. DJing was an extension of this, where I had to focus on feeling the music uninterrupted for 3-4 hours. There was no option to dwell on thoughts about 'what that friend meant with that thing they said' or I would run out of the track I was playing, and things would get awkward. This intuition is something I have somewhat contradictory thought a lot about recently, as I tend to play bad sets when I fall back into my old patterns of overthinking which is something I saw happening more often again after the pandemic started. Now I need to ground myself in the present moment with meditation techniques before I play. My inspiration seems to come from someplace intuitive rather than anything I could put into words.
That being said, I am a very emotional person, and this intuition possibly comes from my rich inner life (as my therapist puts it). I do have some damaging traumas in my baggage that no doubt play a part here.
The time when I feel the most inspired is on my way home after a gig weekend, or after a night of clubbing myself, which unfortunately with my busy schedule is extremely rare these days. I suppose this feeling of being present in the moment in a club influences me the most.
If you had to recommend one album for someone getting into dance music, what would you give them?
Mount Kimbie – Crooks & Lovers. This was my way in, maybe it won't work on people today and parts of it isn't necessarily dance music but it's still one of my favorite albums. Failing that I'd go with Dave Clarke – Devil's Advocate, a bit more dancy and with some truly inspiring bits but not too intense so something easier to start with than a lot of the hard stuff I play.
Do you think clubbing or nightlife can contain a spiritual dimension?
I used to think spirituality was religion or esotericism but spirituality to me now is more about connecting with one's own inner world. In this sense clubbing can most definitely contain a spiritual element, I am myself but one example of people who have found this connection to themselves through nightlife, by disconnecting from distractions of everyday life or old coping mechanisms and using my senses to feel and 'just be'. There is something truly special about experiencing this state of mind surrounded by people also consumed by their physical senses, like some form of togetherness in spirituality similar to how I imagine people sitting quietly next to each other in a church would feel.
What can artists do to help save the world?
Saving the world, how ambitious! I doubt that most people who become artists do so in an attempt to save the world but rather as a surrender to the fact that they can't.
I am becoming increasingly convinced that to save the world we need to address the problems at the root of people themselves – their psychological health. Save every child from neglect or abuse to prevent psychological damage that later turns into psychopathy, anti-social personality disorder or narcissism. If we have no people of power in this world willing to take advantage of others or ruin the environment for their own personal gain, maybe we could see change in our socio-economic issues or halt global warming.
The most important thing artists can do is use their platforms sensibly. With big influence comes big responsibility. I doubt taking more trains rather than flights is going to save the world, but it also won't hurt it.
Photo Credits:
Creative / Fashion director: Karl Yazigi @karl_gdf
Photography: Agustín Farias @agustinfar
Hair / Make up: Anastasiia Tymoti @tymoti_beauty

---