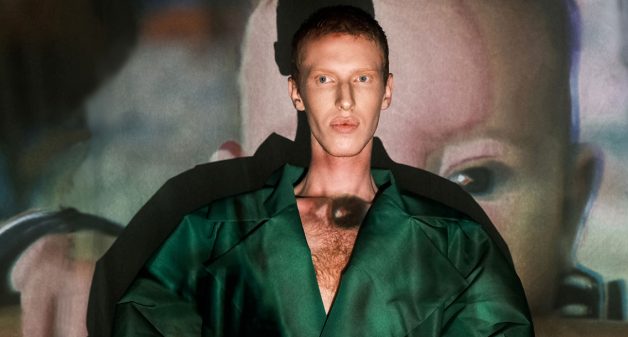 DCO X EMRE PAKEL: ON SUSTAINABILITY
DENIZ AKKAYA
In these times when sustainability has become a "trend", we talked with Emre Pakel about the sustainability attitude of the Pakel brand and what we can do as consumers …
Pakel uses his collection's, Isn't Less Enough?, visuals to inform about the climate crisis and to ignite the wick of late change. He takes its strength from Gen Z and his inspiration from our only home, the planet Earth!
What was the first moment that raised your awareness on the realities of fast fashion?
Fast fashion was actually a marketing project and was described as a revolution.
The aim was to bring fashion from its valuable but difficult-to-reach position to a position that everyone can reach, and to start a new trend while creating a sense of fashion for everyone.
This desire caused the fashion, a form of art, to be empty and to lose its meaning.
Designs without a story brought along low quality, overproduction, approaches far from originality, unethical conditions and environmental pollution. Now, the fact that fast fashion is accessible to everyone cannot bear its negative aspects. Before the damage it caused to the environment, the questionable perspective on design raised my awareness in this process. High fashion was losing its value while being dethroned.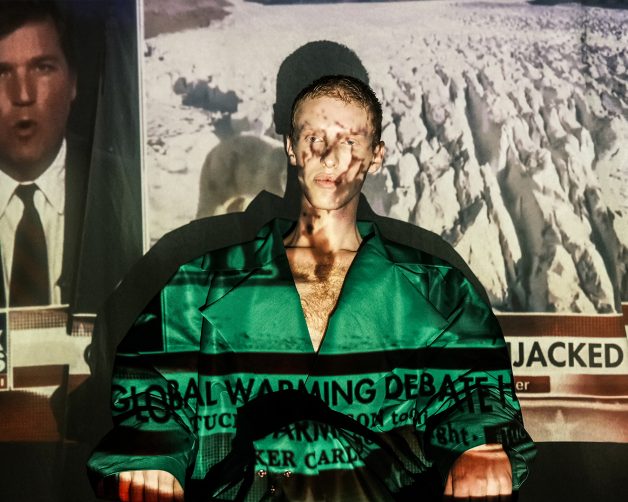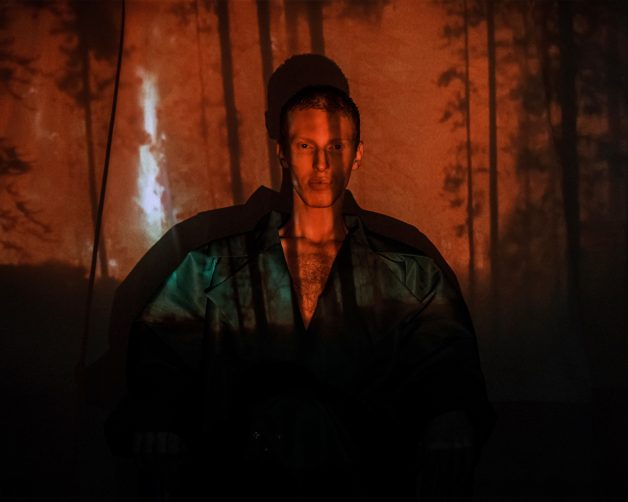 What are the key elements that make your brand sustainable?
In Turkey, while the meaning of sustainability is still being questioned, we produced my first collection in 2016 as sustainable. I prepared this collection using the papier mache technique; I used the tissues I created with the beading technique, which I obtained 5000 pieces by recycling paper waste..Other by-products were dead stock fabrics. Of course, accepting a concept that we aren't very familiar with was not easy. But I have continued to implement my sustainable projects, which I have been continuing since that day, without merely expressing them verbally. In this adventure I started by converting materials, I can say that sustainability is more than material transformation looking from the point I've reached now. I must say that the ethical business understanding, the identity of the design, the stories and the environment we live in are all affected by this life cycle. So, sustainability is actually an intergenerational communication.
We have been working with Greta Thunderg and her team for about a year. It is known by everybody that the climate crisis and global injustices are actually problems that obstruct sustainability. We are aware that we can be a part of change by working in different sectors in collective consciousness and we support the young generation.
As consumers, how can we be more "sustainable" in our approach to fashion?
As Pakel brand, we try to support what is less and more concise in our latest collection. While creating the collection, we asked ourselves, "what do we have and how well the consumer knows our products" and "as a brand, are we lost in the multitude or do we have certain dynamics?". We went back 4 seasons and tried to better the products we made the best.
And my personal advice to consumers is:
Imagine your wardrobes as your company and analyze it. You are the CEO of this company. Let this analysis be the starting point of the answer to the question of, 'What are the sine qua non for me in this wardrobe?" Make a chart out of it. As you do this, you will have identified the pros and cons of your closet. This assessment will be the beginning of a wardrobe detox. Before buying a product, ask the question "why?" Do not forget to ask the question. It can be a multi answer, or you may not find an answer. If you can find more than one answer, the product's lifespan in your wardrobe is directly proportional to the number of your answers.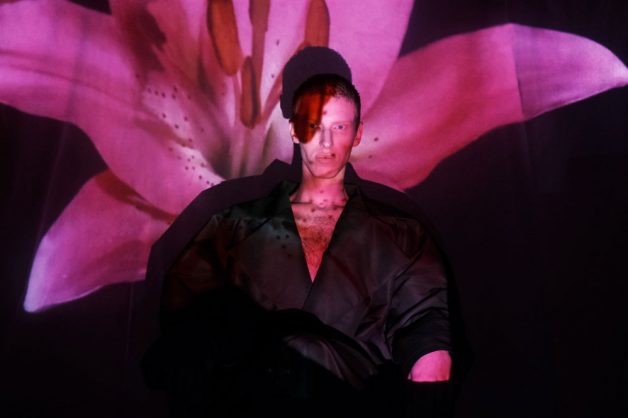 When you buy a new product, you may have guides such as the story of the brand, the quality of the product, the aesthetics of the design, and the correct use of fiber. Of course, I cannot criticize the taste aspect of it, but if you pay attention to whether the product you buy has a mixture of 2 or more fibers in the fabric information, you will support sustainable fashion. The technology of recycling blended fibers has not yet completed its evolution.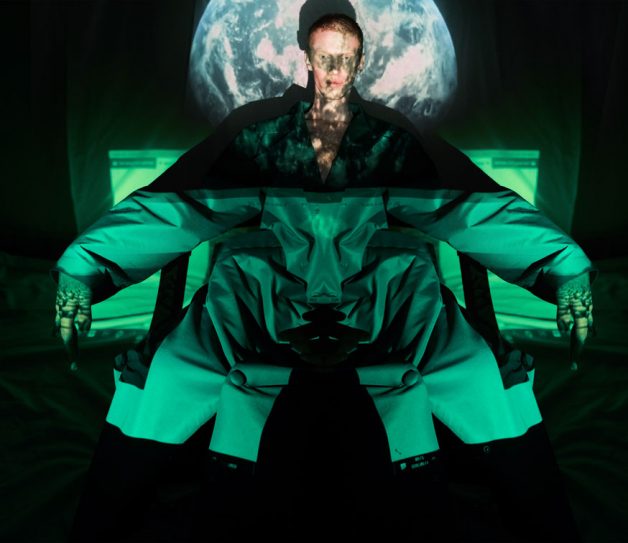 I think we've collectively learned a lot from 2020. Realizing our raised awareness, brands started going into a "sustainability race". Do you think these sustainability goals and pledges can become a norm in the industry, or can they not go beyond a marketing strategy?
Actually, turning into a norm means changing the industry from the root. This movement is characterized as a revolution. Wiping out those who and what cannot adapt while replacing the old with the new one. For example, Italy really works diligently on this issue.
Sara Maino, Head of Vogue Talents, is the key point of this change in sustainability in the world. We can say that she has shed light on 2020 with her vision for years, and the footsteps of this change are the kind that will spread to the world with integrated technologies in Italy.
As for the marketing strategy, we need to know that this will lead to problems that will affect people's health in the long term. "Why should we be sustainable?" The real answer to this question is that we can no longer carry this excess and pollution, climates are changing and bringing with it a series of problems, it signals the end. Being able to design the future correctly is directly proportional to being a part of change with awareness. This is a world citizenship duty and should be transparent.
We need to know that last October 'Global Countdown' was launched in NYC in collaboration with TED and even the recovery period alone will take 7 years! Awareness turns into this strong language when used with knowledge.
Sustainability, which is a change that can be made possible with a collective consciousness in all sectors, is first shaped by personal environmental awareness.
As a designer, how do you implement sustainability in your production chain? Do you think it's possible for a brand to be completely sustainable?
The antithesis of fast fashion is sustainability.
It is possible for designer brands that integrate design with their story to be highly sustainable. Unfortunately, it's not possible for fast fashion. Observing workers' rights even if the material is transformed, overproduction and the disposable approach in trends mislead the customer are the dead ends of this sector. It is quite easy for designer brands to adapt their customers to this lifestyle, with the real stories behind quality production, fiber and design, the real face of this change is the new generation designer brands.
On the other hand, we apply key points of sustainability such as upcycling, recycling, natural dying, zero waste, organic fiber in our collections and we think that each new brand can bring a new perspective to sustainability.
The fact that 2 different product groups are used more than once in a design with the idea of transformation is our +1 perspective on sustainability as a brand. We have an advanced design as a result of scarcity awareness. We are truly a part of the change with this product.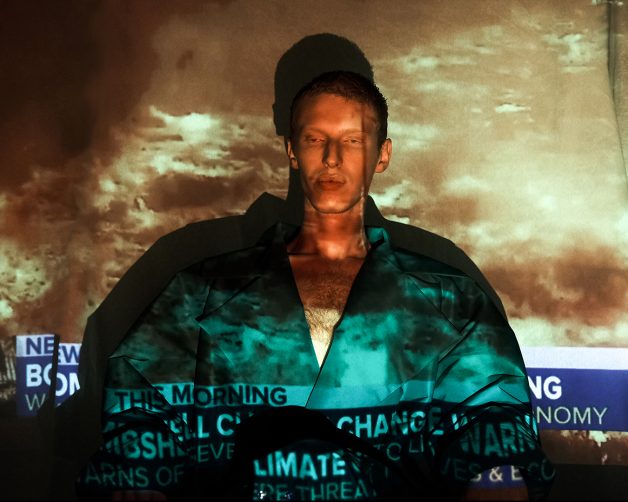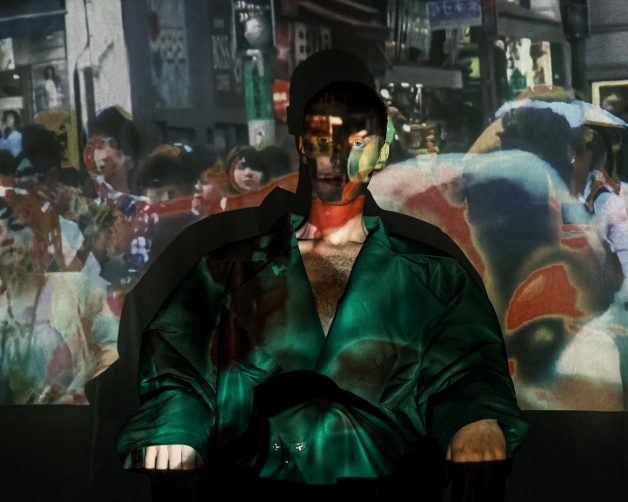 What is the biggest challenge of producing sustainable collections?
Upcycling usually requires intense labor. It is necessary to re-design the product that will make sense to the original form. It's not like buying the fabric off the shelf and using it, it has limits. We see that the production of recycle fabrics has increased in the sector. I had the chance to examine many fabrics. Unfortunately, most of them are not sustainable because they are made up of fiber blends, and this process, which is perceived as a trend by companies, brings about a new pollution. If we look at the fact of this business, we can understand that sustainability is the complete opposite of fast fashion. This is actually the words "change" and "reset" mentioned.. The end of fast-fashion signals new beginnings in the industry.
Is there a difference between the Turkish market and rest of the world, in terms of people's awareness of sustainability and sustainably produced fashion? If yes, what do you think are the reasons?
I'd say it's definitely different. The use of second hand products in design and clothing and the fact that upcycle is actually involved in sustainability by giving a new chance to the used product is not a situation that the Turkish market is used to. Even if a Luxury product is designed, this is the case. I must say that we experienced this, in 2018, in our upcycle pop up store in Topagaci.
Britain, Italy, France and the Far East have been trying to create consciousness and it accelerated during Covid. In countries with different clothing cultures from our country, consciousness was at a different level. In our country, the sustainability race, which broke out with the pandemic, while there was no effort to raise awareness before, brought so many mistakes with it. We are like a construction with a poor foundation. Now we might me on the top floor, but we are afraid to look down.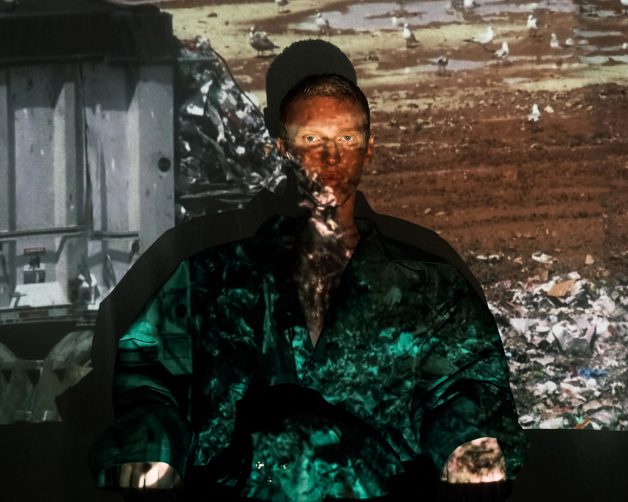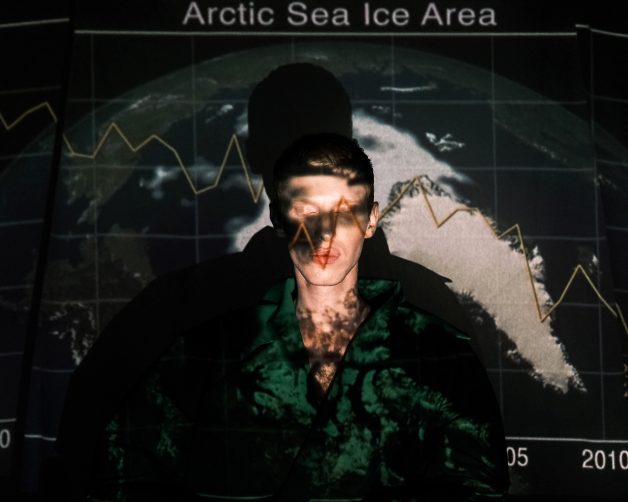 Gen Z has a completely different clothing and shopping habit compared to previous generations. Do you think young designers who focus on sustainability can change the norms of the industry thanks to this generation? What role do you see yourself playing in this process?
Gen Z is the generation that most embraced new fashion norms such as "do it yourself", "second hand", "upcycling". They no longer want any industry to harm the environment, and they have built their habits on this. They are the real owners of change not only in fashion but also in other industries. I found myself talking about what I was doing, why I was doing it as loudly as they were. I appreciate the reliance of 'unity' of the new generation that inspired me and act with them. I realized the importance of designing our environment when I became part of this change. There is a very conscious generation of young people and they are incredibly valuable.
You used the collection's visuals to inform the consumers about the climate crisis and encouraged them to be a part of change. It's great that you also used your sustainable collection to inform people on the subject. How can we distinguish such sincere efforts from the "greenwashing" of big brands?
Experiencing it while writing a story makes you its true owner. Before I started making the collection, I worked with many climate activists, we became friends, I listened and tried to understand them. It was a process and I thought about how I can support them in fashion, which is one of the biggest means of communication in the world. With messages reflected on a green trench coat designed from recycled pet bottles, we addressed the issues of young climate activists and tried to encourage my environment to be a part of change. The hidden message in the sense of the color codes of green represented the hope of the new generation and the transformation of the future.
In this process, from the product to the story and even to the customer profile, the collection focused on revealing the literal meaning of real sustainability.
The fact that the big brands continue to greenwashing is no more than deceiving the customers, and it is obvious that human rights violations have no place in sustainability. While transforming on the one hand, destroying on the other hand brings you back to the point zero. Are you aware?
Everyone writes their own story, some are the story of new beginnings, some are the story of the end.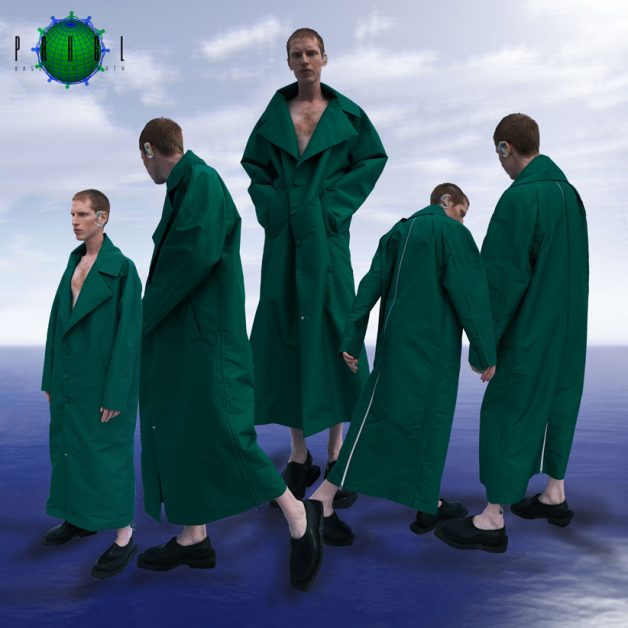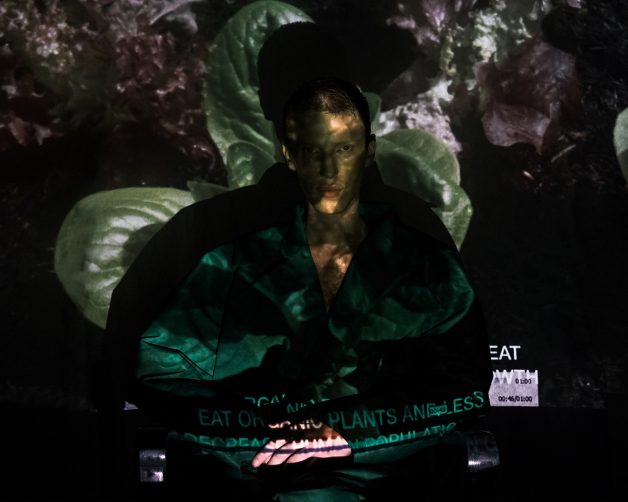 Do you think it is possible for designers who do not focus on fast fashion and sustainability to exist in the future? Or are they doomed to disappear with the arrival of a new generation?
Frankly, it's not possible. The generation that came after us wants this world to exist for generations. To be able to breathe, to feel the world, to live consciously in the integrity they have established. The days when the word "world citizen" will really make sense are ahead of us. My brand slogan, "Based on Earth" actually underlines this situation. We are all part of a world-based whole. A future in which the power of consciousness sheds light is being written for them.
Genderless and sustainable collections are almost mainstream in Western countries. What do you think can be done both as a designer and as a consumer to speed up these two processes in Turkey?
The prevalence of genderless and sustainable fashion can only be possible by going back to the beginning. Whenever we can learn not to distinguish people according to their gender, then we can have this consciousness in our country.
We can accelerate this process in our country when destructive norms that prevent us from seeing the world as a whole, such as climate inequalities, global inequalities, gender discrimination, and class discrimination, come to an end. Again, consciousness is the most important guide as in sustainability. We live in a world where the reflections of visual perception are welcomed as new normals, one person's message can become the voice of a thousand people. Real messages are the right channel to be a part of change.
Designing our own environment is possible if we act as one. As me and Elliot put in words in the video "Are you still there?"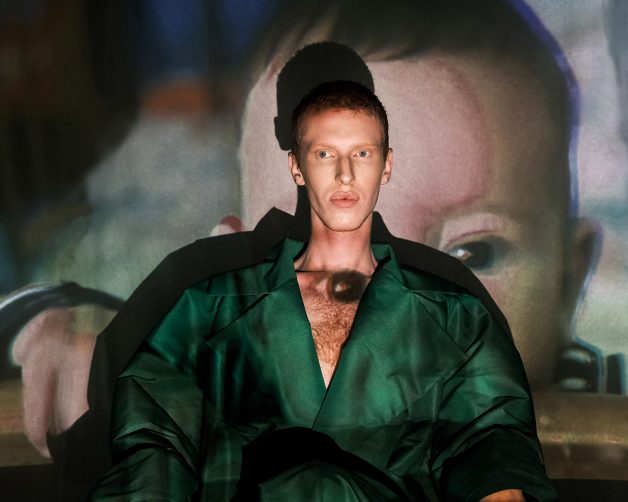 Pakel's Isn't Less Enough? campaign video:

---