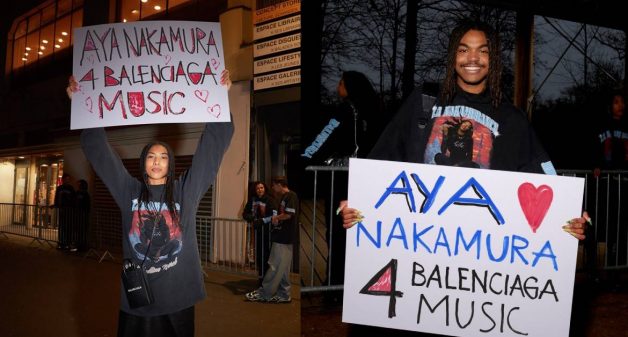 BALENCIAGA TAPS AYA NAKAMURA FOR AN EXCLUSIVE PLAYLIST
DENIZ AKKAYA
Delivering a capsule collection alongside an Apple Music playlist…
Balenciaga Music has given us RuPaul merchandise and a playlist centered around the German industrial band Rammstein, but now Demna is looking to break into the world of chart-topping hits with its latest collection!
The latest playlist, created by Nakamura, is comprised of tracks "that have inspired, influenced, and enthralled her throughout her life," as explained in a press release. 
The curated playlist is now live on Apple Music while the Aya Nakamura-branded merch is available on Balenciaga's website and in stores.

---