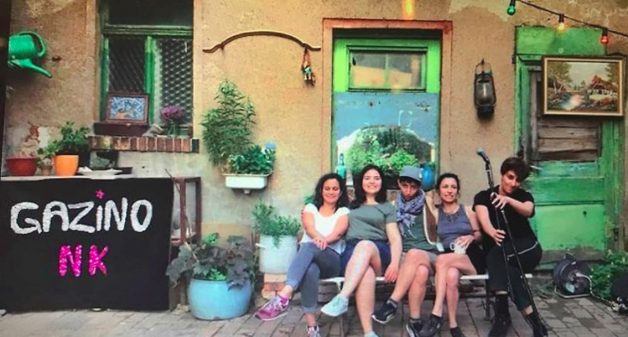 APPLAUS FÜR GAZİNO NEUKÖLLN!
AHMET YILMAZ
Berlin has turned into an important center for cultural migration as one of the trendsetter cities in the world for the last decade.
Berlin has been an important center for Turkish immigrants since the beginning of Turkish labor migration in the 1960s. For decades, the 3rd generation of Turkish migrants forming their own diaspora became a part of the cultural diversity Berlin offers. Also, Berlin has turned into an important center for cultural migration as one of the trendsetter cities in the world for the last decade.
There are, of course, various elements that define Berlin. One of them is that the city offers a convenient environment for bohemian life. Although Berlin is the capital of Germany, one of the countries with the strongest economy in Europe, the city is based on dynamics far from the global economy. Becoming an attractive center for cultural and artistic initiatives and considered poor compared to other states of Germany, Berlin's state president actually offered a framework that was welcomed by Berliners when he described the city as "poor but at least sexy"
In addition to its lively nightlife, being an attractive Center in Europe for vegans, giving direction to street fashion, Berlin is also an immigration route for LGBTI+'s. It is clear that many queer activists, artists and academics from Turkey prefer Berlin as a new life destination. For the last ten years, various projects come to life in the city, which has become both an interaction and a production center for queers from Turkey. The number of initiatives, which often also serve as a bridge between Istanbul and Berlin, is increasing.
Gazino Neukölln is one of these initiatives. The community, which came together in 2017, takes its name from Neukölln, whose population is largely composed of foreigners. Neukölln is one of the districts that are important carriers of underground culture in the city, together with Kreuzberg, which has turned into an important center of T-rap over time. On their website, they describe themselves as:
"Gazino Neukölln is a Berlin based band playing re-makes and mash-ups of Arabesque/ Pop hits primarily from Turkey. The band consists of women and non-binary members, who made Berlin their place of living within the last decade. Embarked upon the journey in 2017, Gazino Neukölln has performed at some notable venues of Berlin including SO36, Silent Green Kulturquartier and Bi'bak. They wish to contribute to the queer cultural scene in Berlin with their multitude of songs, genres, audience and stories, and imagine to expand their migrant queer community by reaching out to more listeners and collaborators internationally."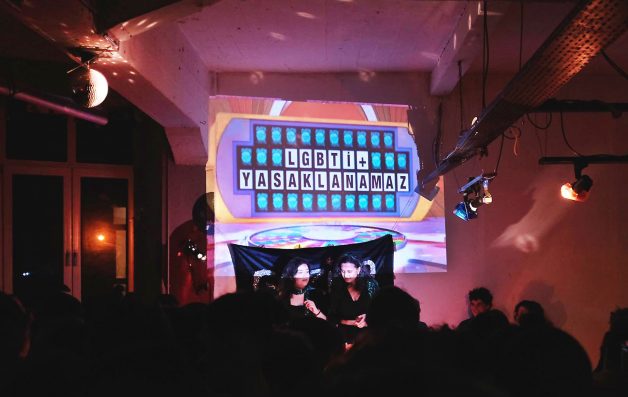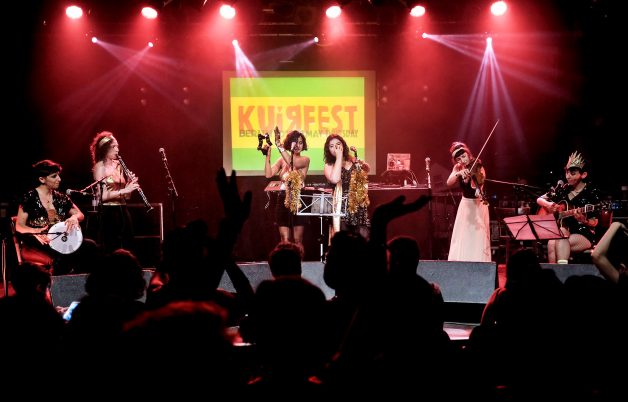 Gazino Neukölln is actually a cover band. Their performances include a repertoire that can be considered quite eclectic. As can be seen from digitally accessible recordings, they create an oriental ambience in which instruments such as the violin and darbuka are used predominately. They do not yet have a studio work they have released, their accessible performances on the internet are semi-professional recordings from the events they have attended so far. Their concerts, stands at the opposite corner of Turkey's casino culture in a sense, create the impression that this gave the casino culture a queer perspective.
When they took the stage at the opening concert of the KuirFest Film Festival in Berlin in 2019, they open the show with Rihanna's hit Diamonds, continue with a Bülent Ersoy song, and then crown it with a Mabel Matiz song. From time to time, they performed an entertaining repertoire that salutes 90s era Turkish pop hits. Vocals are mostly performed in a choral atmosphere, in an interactive style that encompasses the audience. Again, according to their website, "…aims at recreating diverse and sincere atmosphere as well as maintaining the hybridity emanated from Gazino culture by blending different musical genres across geographies and histories. In this very hybridity, Gazino Neukölln senses and follows the queer potential of performing music."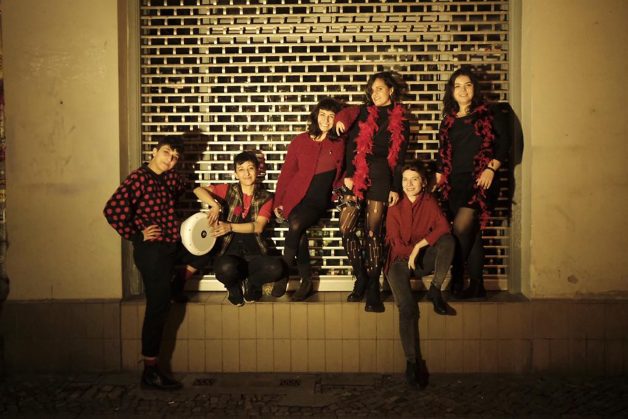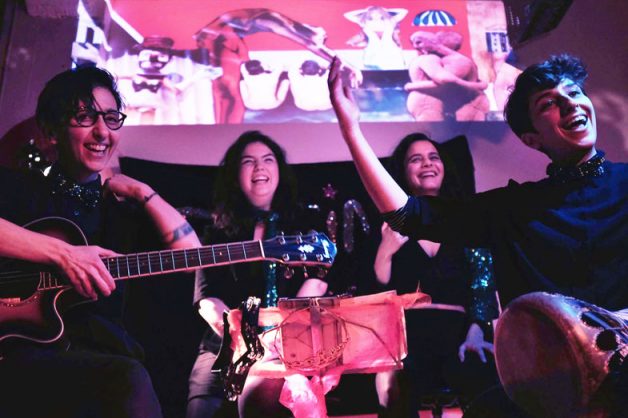 Unlike the immigrant LGBTI + born in Berlin, Gazino Neukölln emerges from the new wave of immigrants who migrated to Berlin in the 2000s and occupies a specific place in the cultural spectrum of Berlin. By doing something undeniable for immigrant queer communities, the group expresses a worldview that is diametrically opposed to T-rap and similar mainstream music genres and the male-dominated culture that it influences. Therefore, it contributes to the effort to create a platform for queer both musically and socially. In an interview with Nazli, one of the band members tells the story of how they started their journey:
"We were playing for our own entertainment. Mystery is already a musician. One day, when Ulaş and Pelin were also there, we were just playing around. I don't remember where the name "Gazino" (casino) came from. It is not clear at what moment or by whom the name of "Gazino" (casino) was thrown out. I don't know why we're casino. Casino was not on our agenda as a concept, nor we were aware that it has such a queer history. Obviously, we were unconsciously aware. We were playing for ourselves at the house when we got asked to perform at the November 25th protest. There, we squeezed inside a small truck and played behind the columns. Then someone who heard us there called us for somewhere else. And it just grew from there."
In addition to producing professional music, Gazino Neukölln can be said to be in a mobility that tries to make the immigration experience fun, creating opportunities for queers from Turkey to come together in "foreign land". With the driving force of music and the rainbow – in a way that deserves a round of applause – they are implementing a method that any community that might face certain difficulties in a faraway country will resort to.

---