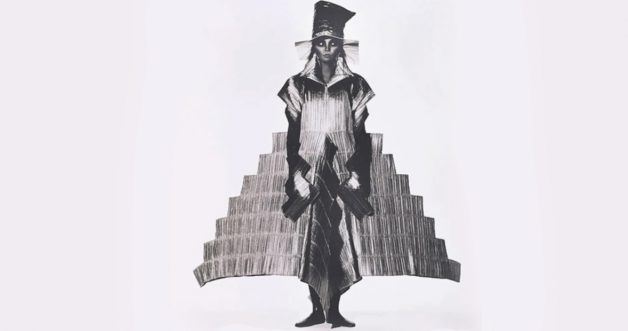 ANOTHER LEGEND FLIES AWAY: ISSEY MIYAKE
Renowned avant-garde fashion designer and innovator Issey Miyake has died in hospital in Tokyo aged 84…
After surviving the atomic bombing of Hiroshima as a child, Miyake turned to clothes as a modern, optimistic form of creativity, and revived the use of pleats to create wearable, free-flowing, unisex clothes.
Miyake rose to prominence in the 1970s, with his work over the years defined by technology-driven designs, avant garde cuts, bold, colourful styles and origami-like pleats – the latter of which earned him the title 'Prince of Pleats' and signature fragnances.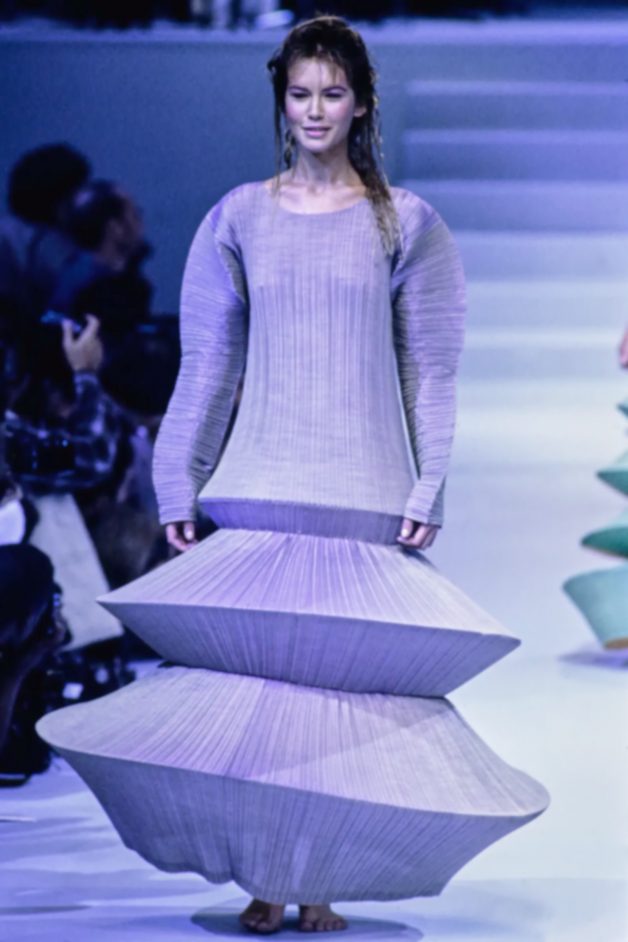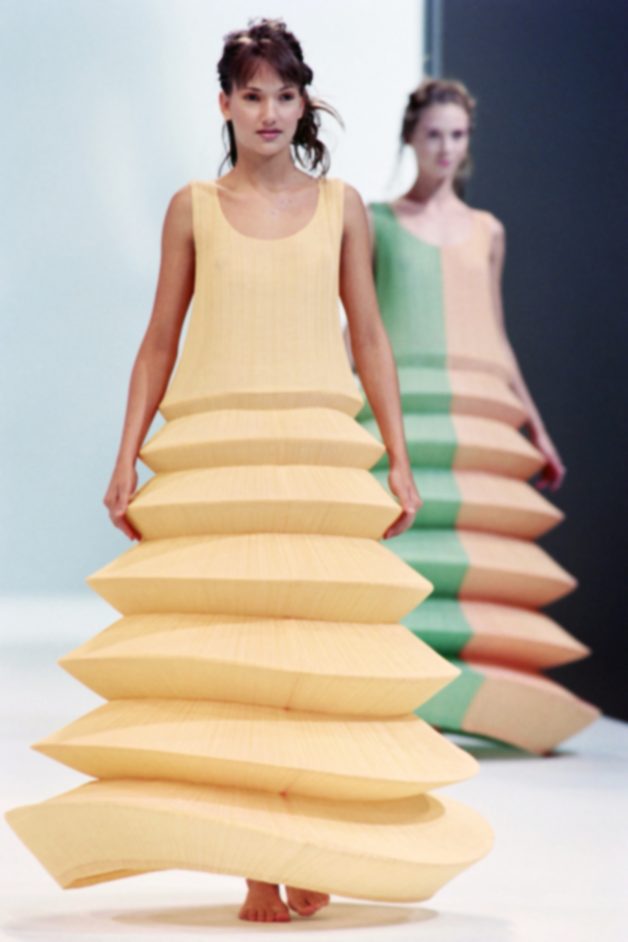 Miyake was born in Hiroshima Prefecture in 1938 and studied graphic design at the Tama Art University in Tokyo. His education occurred around the same time that fellow Japanese designer Kenzo Takada broke into the Parisian fashion scene, being the first Japanese brand to do so. Like Takada, Miyake moved to Paris, spirited by his predecessor's success and a fascination with the fashion magazines his sister used to read. In 1965, he enrolled at the tailoring and dressmaking school École de la Chambre Syndicale de la Couture Parisienne. This formative education led Miyake to work for Guy Laroche, Hubert de Givenchy, and Geoffrey Beene, before founding the eponymous Miyake Design Studio in 1970, which has served as the foundation for his creations for the past 52 years.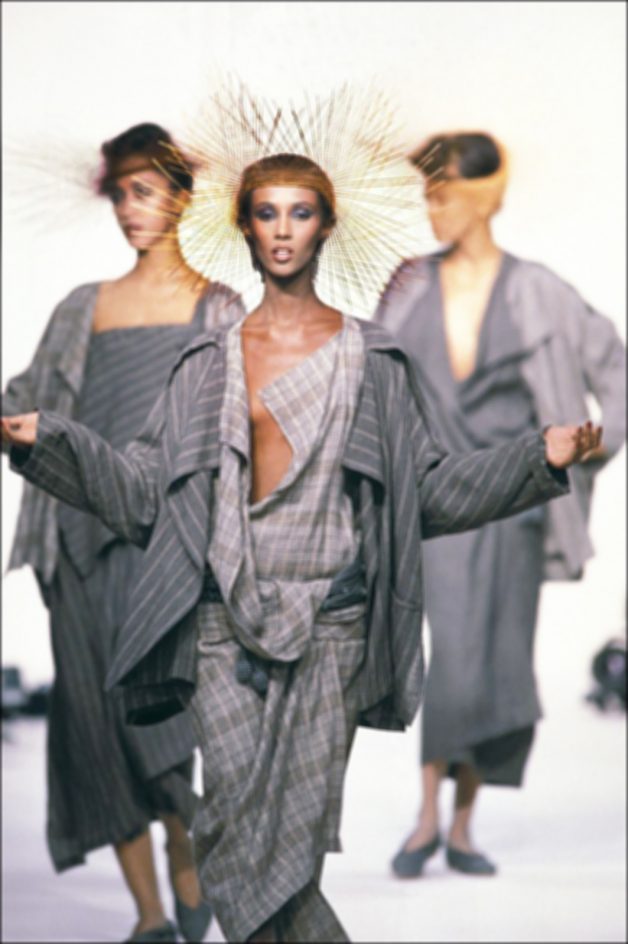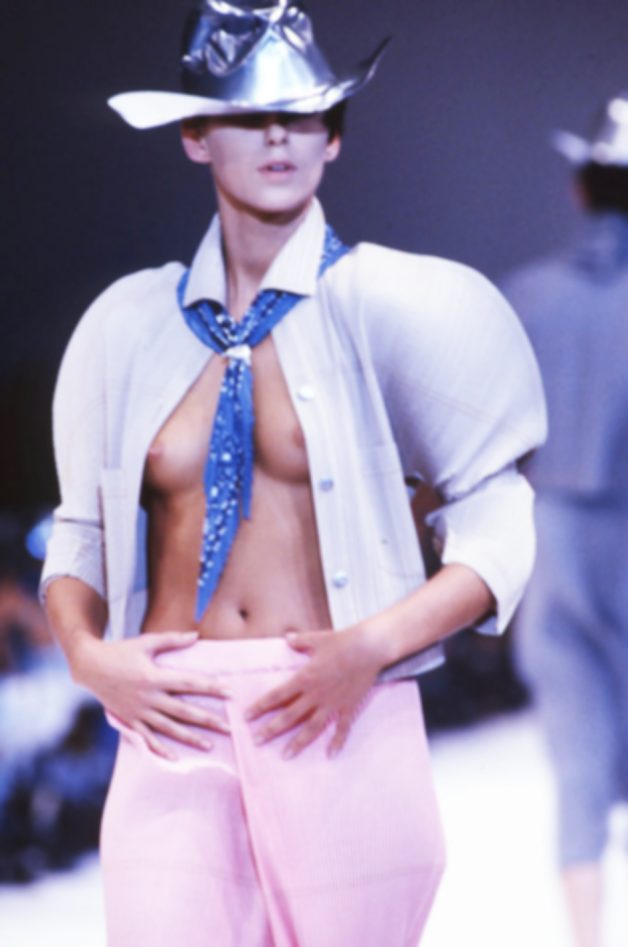 In 1983, Miyake displayed an array of his textile innovations—including unorthodox materials such as rattan and reinforced plastic—in his seminal exhibit "Issey Miyake: Body Works" in Tokyo. It was one of the first exhibits in Asia that showed fashion as an art form, and his clothing continued to challenge the constraints of fashion by penetrating the world of science and design. For instance, in 1998, he founded A Piece of Cloth (A-POC), a line of garments machine-knitted from a single thread. The fabric had various lines of demarcation; upon snipping, it could produce a dress, a hat—any garment conceivable—as well as a cover for Ron Arad's looping figure-eight Ripple Chair. Known as "A-POC Trampoline," the collaboration was exhibited at Milan's annual Salone del Mobile design conference in 2006.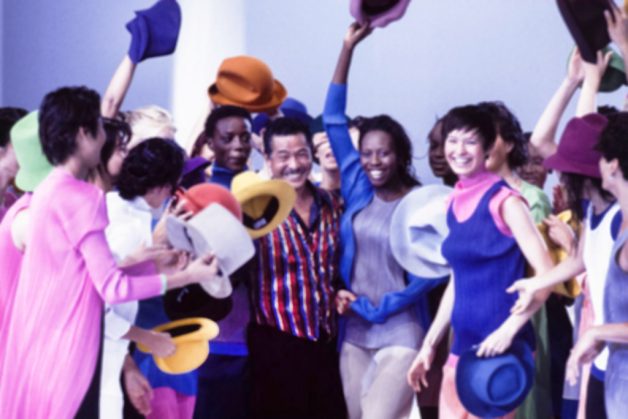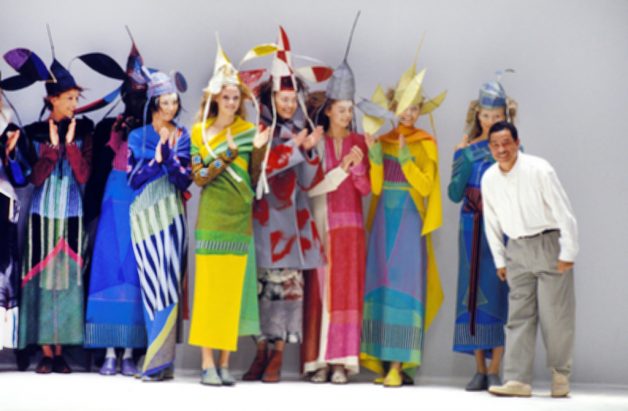 The designer was opposed to the overconsumption fostered by the fashion cycle. To address this, he created the A Piece of Clothing (A-POC) line, which revolved around a single, tube-like piece of fabric that could be cut by the wearer to create a custom outfit. For his Spring/Summer 1999 collection, he showed models attached to each other through a single piece of red fabric. This eventually became a signature of the house and was showcased in multiple collections and runway shows.
Issey Miyake was always ahead of his time, with ideas that weren't just pleasing to look at but were equally thought-provoking and meaningful. His loss is a wound that the fashion industry has felt deeply.

---