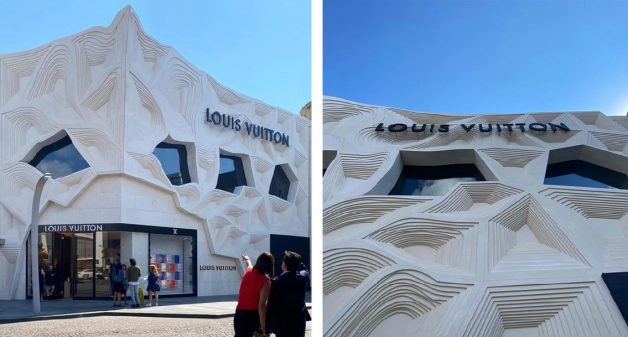 A LOVE AFFAIR BETWEEN FASHION&ART: SECKIN PIRIM X LV
DENIZ AKKAYA
Louis Vuitton's new store opened in Istinyepark. The exterior of the store bears the signature of the artist Seçkin Pirim.
Seçkin Pirim made a permanent intervention on the exterior of the Louis Vuitton building. Pirim's permanent intervention in the Louis Vuitton building in İstinye Park can be seen starting from today.
You should definitely visit the new store with a sculpture installation designed with Demre stone which can only be found in Antalya, Turkey!

---