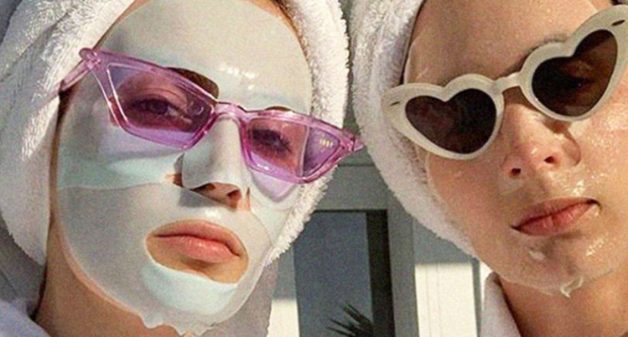 BEAUTY FROM THE KITCHEN CABINET: DIY MASKS
DENIZ AKKAYA
With DIY face masks, you can turn your home into a spa and pamper yourself to the fullest!
Green Tea Mask
This is the ultimate cleanser among masks. The green tea gives an even skin tone and an instant glow.
Ingredients:
1 cup of green tea
2 cups of rice flour
Half a teaspoon of honey
Mix all ingredients and make an ointment. Apply to the skin, massage, and leave it on for 20 minutes. Then rinse with water.
Oatmeal Mask
This works as an excellent exfoliating mask. It inhibits skin inflammation and stimulates new skin cells. With sensitive skin, you can omit the lemon.
Ingredients:
2 tablespoons of oatmeal
Add a squeeze of lemon
Boil the oatmel and add the lemon. Allow the mixture to cool down before applying to the skin. Leave on for 15 minutes and rinse with water.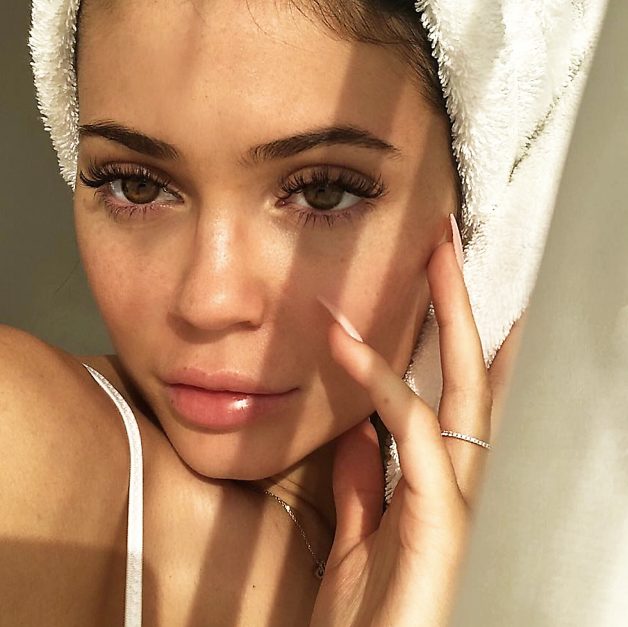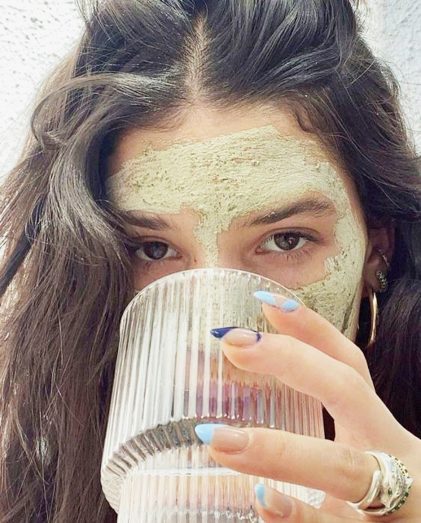 For oily skin
This is the perfect face mask recipe for oily skin that will make it look clean and fresh. Cucumber helps hydrate the skin and also reduces any breakout activity on the face because it contains vitamin C. Combined with avocado, which adjusts oil production, it will reduce any inflammation and make your skin glow.
half an avocado
mixed cucumber
For dry skin
Avocado, in combination with olive oil, is also ideal for dry skin. These two ingredients will help seal cracks between skin cells. Honey and yogurt will make your skin feel wonderfully soft.
1 avocado
2 tablespoons plain yogurt
1 tablespoon olive oil
1 tablespoon honey
Turmeric Mask
The perfect mask for a glow and ultra-soft skin.
Ingredients:
Teaspoon of flour
Tablespoon of turmeric
Teaspoon of lemon
Tablespoon of milk
Mix everything into an ointment and let it work for 20 minutes. Then rinse with water.
Minimize pores
Unfortunately, there is no way to close all your pores, but there is a way to make them less noticeable. Egg and lemon have astringent properties that will tighten your skin, while honey will moisturize and make your skin feel more supple.
1 egg white
1 tablespoon honey
a little lemon juice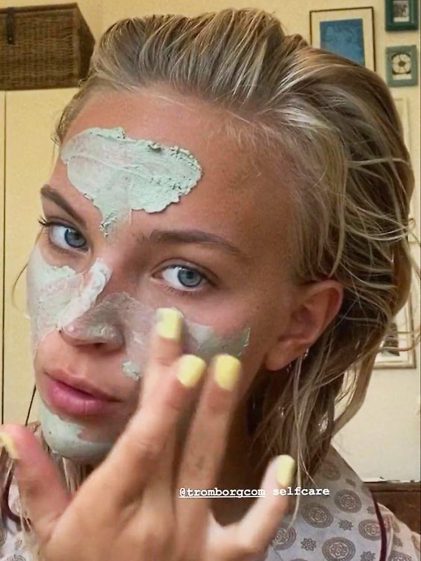 What to avoid
These masks are safe for your skin as they do not contain chemicals. However, there are some tips you should know and avoid before applying any mask on your face.
First, you should avoid applying it directly to your face without mixing some ingredients. For example, lemon can sensitize the skin to light and possibly cause skin whitening.
Also, pay attention to the expiration dates of products. Finally, you should use the mask the day you make it, as substances exposed to air and bacteria can irritate your skin. Prefer to make your mask with fresh ingredients and use it within an hour.

---